On a recent flight to D.C., I found myself trying to queue up a selection of songs that fit the mood of jetting through the atmosphere while sipping burned coffee.
Songs have to fit the helplessness that comes with trusting my wellbeing to strangers controlling the two jet engines with only my noise-canceling headphones (that kind of work) to create any sense of personal space.
I have playlists dedicated to air travel but, on this occasion, I went ahead and mindlessly roamed through downloaded albums. Before departing, I started up The National's Sleep Well Beast, their eighth album. For the next 100 or so minutes, I settled into Matt Berninger's voice and the dusky aura that defines The National.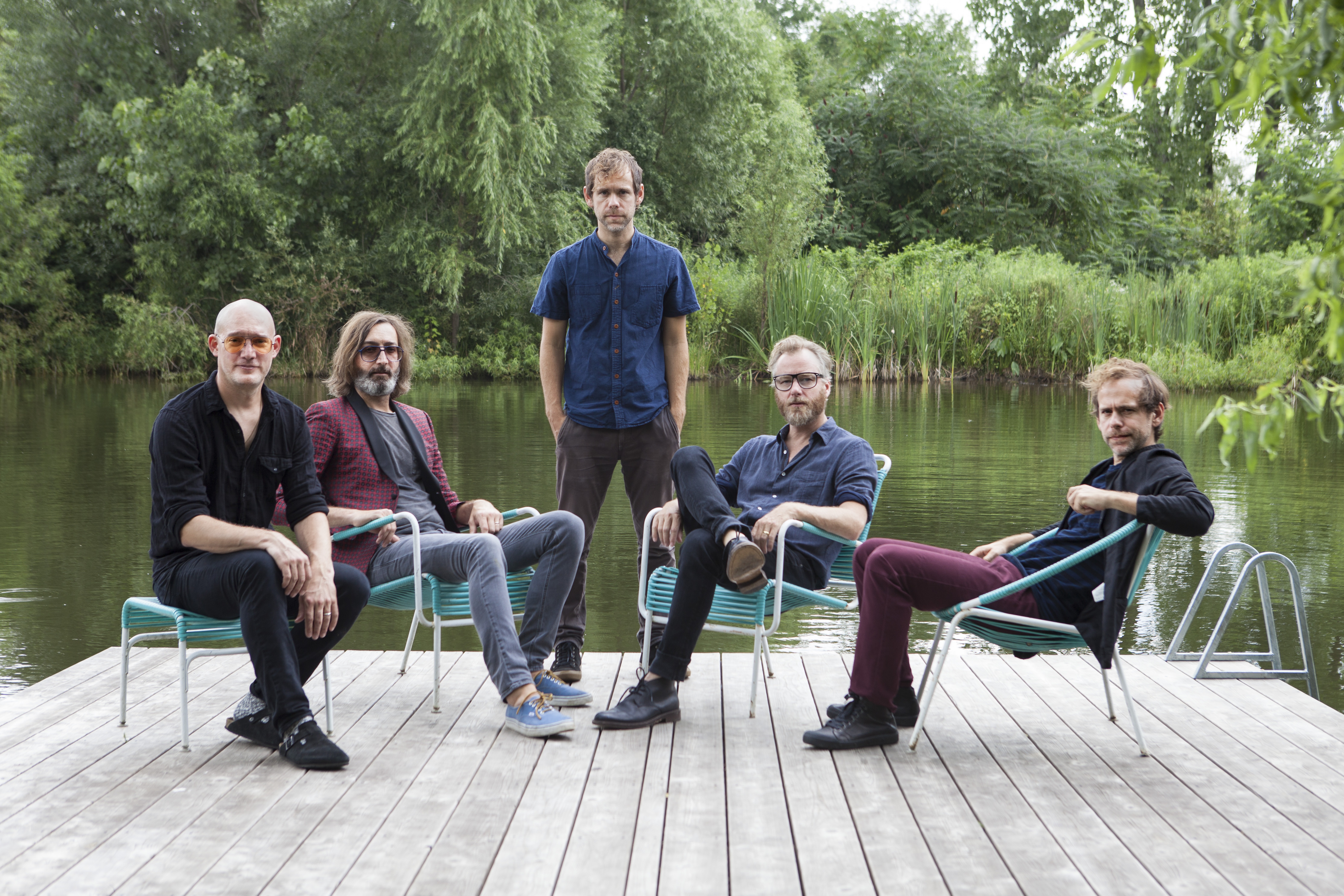 Everyone who has given a thought to alternative music has encountered this band in some capacity. They've been adored and revered, questioned and dissected. I can't stop thinking about them and the world can't stop writing about them. But what exactly makes The National's monotone tracks so addictive? A pointless endeavor, perhaps, but one I'm happy to have finally written out here for anyone reading.
I've realized that The National is one band that has consistently defined feelings I didn't even know I felt. "Exile Vilify" graces us with this beautiful scene: "You're thinking too fast, you're like marbles on glass." This might be the clearest visualization for such an intangible event—and I mean that with the full weight of the superlative. Since I can't call the band and ask about how and why they came to reflect on normal human interactions with this level of artistry, I'll just have to chalk it up as yet another precious mystery of the universe.
Past the images created by this line, the accompanying sounds are equally tangible. The scene of marbles careening madly off a sheet of glass conjures up a discomforting melody of high-pitched chaos. Pair that with actually imagining the little glass balls scattering as soon as they hit the ground and you've got a well-rounded sensation of anxious thoughts.
"Don't Swallow the Cap," one of my preferred tracks from Trouble Will Find Me, includes the mind-bending line, "I have only two emotions/careful fear and dead devotion." As someone who struggles to get past the fear of any new relationship, this line strikes a deep chord somewhere in my psyche.
The National, through surprising levels of transparency, show the world how important it is to try and define all those mixed-up feelings. Their natural ability has given me and countless others the room to be content with unrecognized emotions that seem to churn stealthily inside and define decisions.
I hope that we never stop talking in circles about what makes The National our go-to band for turning words and melody into melodrama. Whenever there's a Pitchfork article on them, I open it and read it twice, somehow gleaning even more depth into the guys that have given me a soundtrack to more than just flights.