In 2014, I found myself grieving over the breakup of The Civil Wars.
The sonic void left behind begged for filling; thus I began to search for any sliver of John Paul White or Joy Williams in active music. Immediately I came across White's Alabama-based Single Lock Records. And since I couldn't find any trace of White or Williams, I began listening to artists associated with the label.
Twenty seconds of listening to the first song of an album can relay a lot of information, and the first 10 seconds of St. Paul & The Broken Bones' Half The City are pure seduction. From the outset of "I'm Torn Up," the band was seemingly whispering, Hello, sweetheart. Forget all your musical woes. We can take things from here.

That album played every morning while I opened Enrico's Tazza D'Oro, an artisanal Pittsburgh coffee house where I worked at the time. I told everyone I knew about it. I couldn't fathom how the people around me didn't already know about these guys whose first full-length album had dropped a few months before. It seemed like they had been around for decades.
The trouble with listening to an album over and over is it doesn't take long to deify the tracks in exactly the way as presented on the album. Of course, the next step once betrothed to a new band is seeing a live show, but what if the band can't live up to the studio setting?
Based on personal experiences, few bands sound identical to a studio recoding on stage, for better or worse. This is especially true for artists with roots in soul, jazz, or blues. Improvisation is key element of soulful music, and not every artist has the adaptability to keep an audience's attention by simultaneously preserving and twisting everything fans have come to love and expect of their work.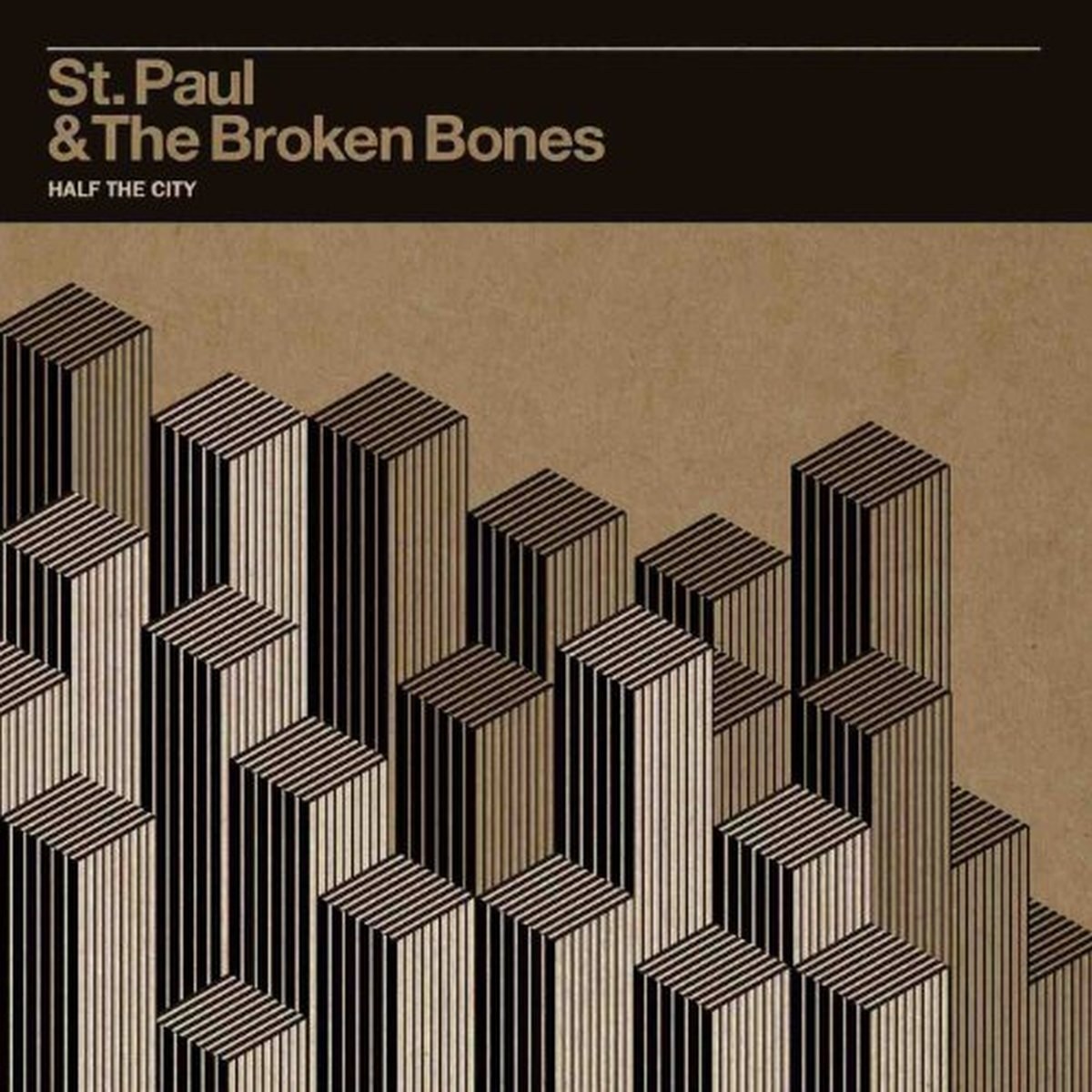 On Halloween night 2015 at the Vogue Theatre in Indianapolis, I finally got my chance to see what Paul Janeway could do with the songs that saved me from musical purgatory the previous year. There was a heavy snow outside. As my wife and I entered the theatre to ditch the cold, I noticed a predominantly middle-aged crowd, flaring a sense of rage at my own generation for missing this opportunity. When I see a band I really love for the first time, an anxiety mounts as I force myself to sit through the opening act—an unfair sentiment of mine unrelated to the quality of the lead up performer. More waiting follows, anxiety increases.
With a pop of his voice, Janeway made all the right moves, dismissing my fears. In contrast to the smooth introduction of Half the City, the Broken Bones' bring power and energy to the stage unattainable in a digital format. It's obvious these guys know what they're doing on their recordings, but no recording can tell you if an artist is a true entertainer. However, these gentlemen knew how to invigorate a crowd. The average punk band might have a drummer, a bassist, and a guitar playing vocalist. St. Paul and the Broken Bones are an eight-piece force of nature featuring bass, guitar, keys, trumpet, trombone, drums, a baritone saxophone, and a vocalist capable of using his lungs in ways most musicians can't even use their instruments.
He was truly present, instead of approaching it as just another room.
While their very presence was impressive enough, execution was the grail. St. Paul and the Broken Bones didn't simply play at the crowd but rather experienced the night themselves alongside the crowd. Janeway understood his role was to command the room and everyone in it. At one point someone close to the stage did something that Janeway didn't appreciate and he immediately snuffed the situation out in the way a stand-up comedian expertly deals with a heckler. As a musician on a stage with bright lights in his face at the one-hundred-and-somethingth consecutive show, for Janeway to notice an individual in a crowd while performing in front of hundreds of people you can hardly see meant he was truly present, instead of approaching it as just another room.
St. Paul and the Broken Bones have solidified themselves as performers who serve their recoded material by electrifying it with forceful stage presence. After the spacial lines are dissolved, these guys proved an entertainer's ability to intimately capivate an audience establishes their legacy more than producing an album with a fine-toothed comb ever could.