The Thermals never made a bad record.
Every album put out by The Thermals was a haven for punks and partiers, parents and kids, and outcasts of all stripes. Their albums were stuffed to the edges with intellectual rumination, melodies packed around bass lines, and a newfound sense of a life lived. A joyful feeling of happiness and fun pervaded most of their records, even when the current socio-political climate dictated it should feel otherwise.  
The Thermals never shied away from socio-political issues, painting with lyrics that covered the politics of the personal as well as the worldly political machinations that drove men to love, cry, kill, and, ultimately, die. Yet for all their righteous anger, The Thermals didn't want you to be angry. They just wanted to acknowledge the general fucked-upedness of the world at large and remind you that being alive—simply surviving—can be the best revenge. 
They dodged the anchor of being a political punk band, thank goodness. Even though they played benefits for Bernie Sanders and tackled Clinton/Bush-era issues head-on—sometimes with entire albums—their records were always grounded in the depth of what it meant, and still means, to be human, to be awake in a world full of vivid color.   
For all their righteous anger, The Thermals didn't want you to be angry. They just wanted to acknowledge the general fucked-upedness of the world at large and remind you that being alive—simply surviving—can be the best revenge.
Allegory, metaphor, allusion and other literary devices don't always endear leagues of fans looking to have a good time, but The Thermals played to both sides. They smiled at every show I ever saw them play. It was never faked; they were much too honest and sincere about their love of music and their appreciation for their fans to actively display exhaustion or melancholy. Even though they stopped touring and their breakup seemed all but sealed, they kept their integrity and humor intact until the end. There will be other bands that do what The Thermals did, but none of them will do it with the kind of spirit that Hutch, Kathy, and Westin pulled off.
As a farewell to the group, here is an entirely subjective, assuredly incorrect listing of The Thermals' full-length LPs, ordered from least-listened-to (but still favorite) all the way up to the best album of their career. 
7. Personal Life (2010)
Only one year after 2009's Now We Can See, The Thermals released an quasi-intimate, slow-burn LP, Personal Life. At 32 minutes it is the third longest LP in their catalog, but it feels like the longest of all their work. I attribute that to the ever-so-slightly slowed down tempos of songs like "Only A Fool," "A Reflection," and "Power Lies." Personal Life, however, is packed with classic Thermals' goodies: nonstop energy, sing-along choruses, and wry lyrics wrapped around an unambiguous subject matter. Even from the album cover you can tell that The Thermals were trying on something akin to an intimate, "personal" record and doing it by tackling close-to-the-bone subjects. Personal Life is pure and endearing; it just happens to be the one Thermals album I don't reach for every month or so. 
6. Desperate Ground (2013)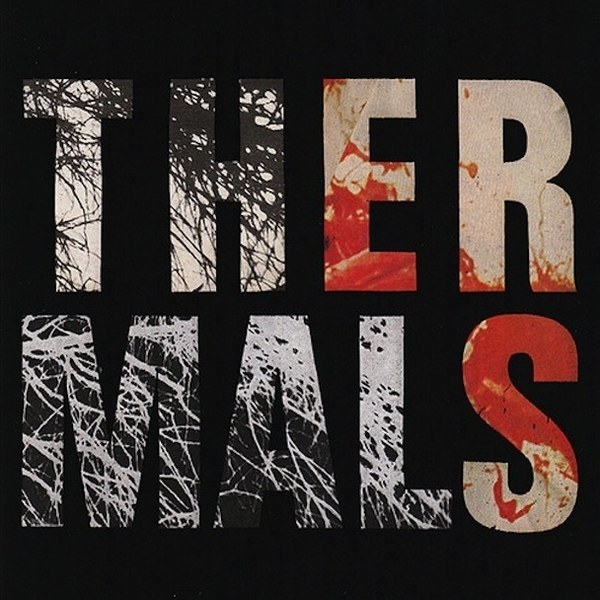 Their Saddle Creek debut, Desperate Ground is a dirty record full of real-life terrors a more than a few buckets of blood. At the time of it's release it sounded ever-so different when paired with it's predecessor, Personal Life. But that's likely because Desperate Ground shaved off any slickness of the previous effort and returned to the lo-fi recording aesthetic of their first few LPs. 

"Born To Kill" is a pointed statement right out of the gate while "The Sword By My Side" and "Our Love Survives" champion a sliver of hope in a time of war. Desperate Ground doesn't appear to address any specific conflict but it doesn't need to. Instead it hits on the drudgery of living in the shadow of our hidden, emotional wars: wars with global consequences and personal repercussions.  
5. Now We Can See (2009)
4. We Disappear (2016)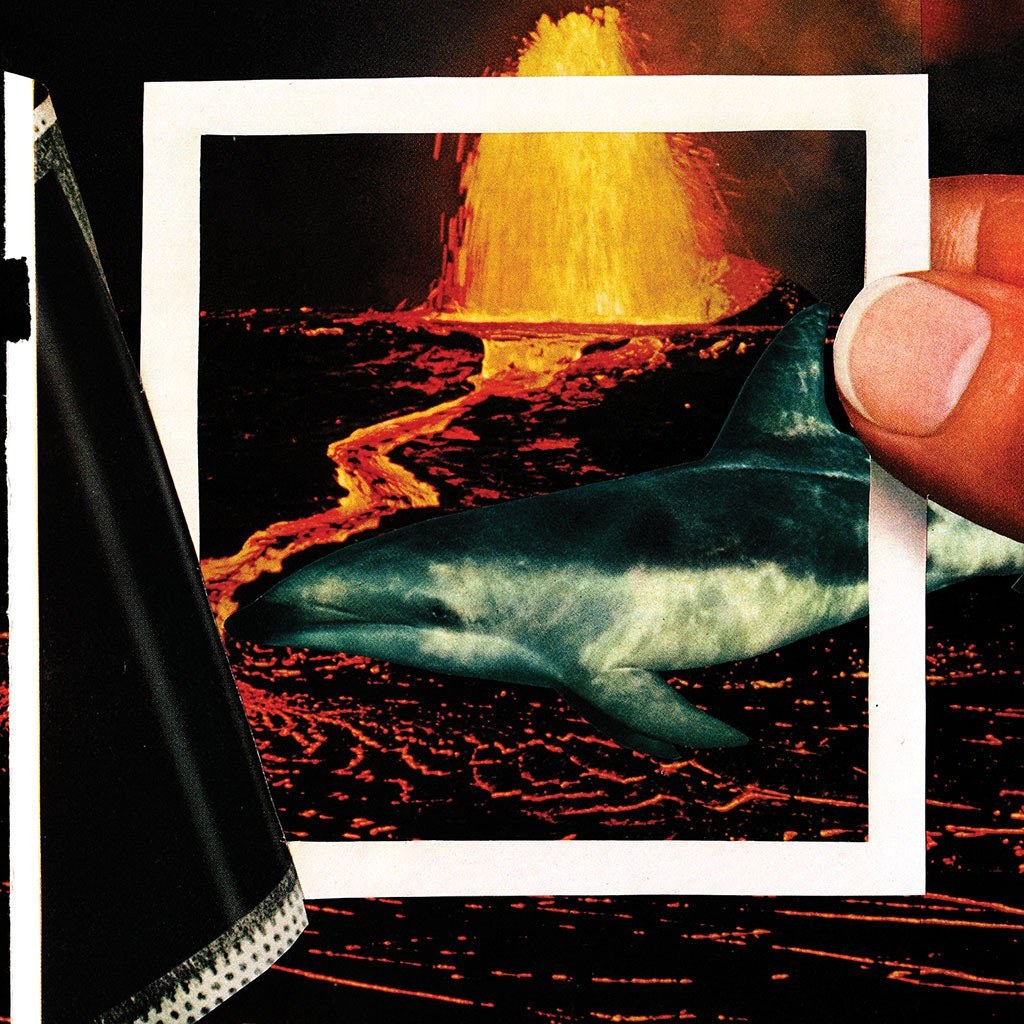 It was nearly a direct tie for fourth place between Now We Can See and We Disappear. But We Disappear ultimately takes fourth while Now We Can See falls just underneath it. 

Now We Can See had the unenviable task of following 2006's The Body The Blood The Machine their (spoiler alert) best record. Any album after that was going to stand inside the long shadow of its predecessor. But Now We Can See stands on its own, as a worthy follow-up and as its own, diligent record full of confident songs. 
It has my favorite Thermals' song on it, "When I Died," and it's also the record where I feel like the band members congeal and show off their personalities on tape. Drummer Westin Glass joined the band in 2008 and remained their only drummer for their remaining tenure. Now We Can See gets a boost from Glass's sharp but snappy drumming and it certainly sounds like the band is having fun crafting less-heavy and poppier songs like "We Were Sick" and "I Called Out Your Name."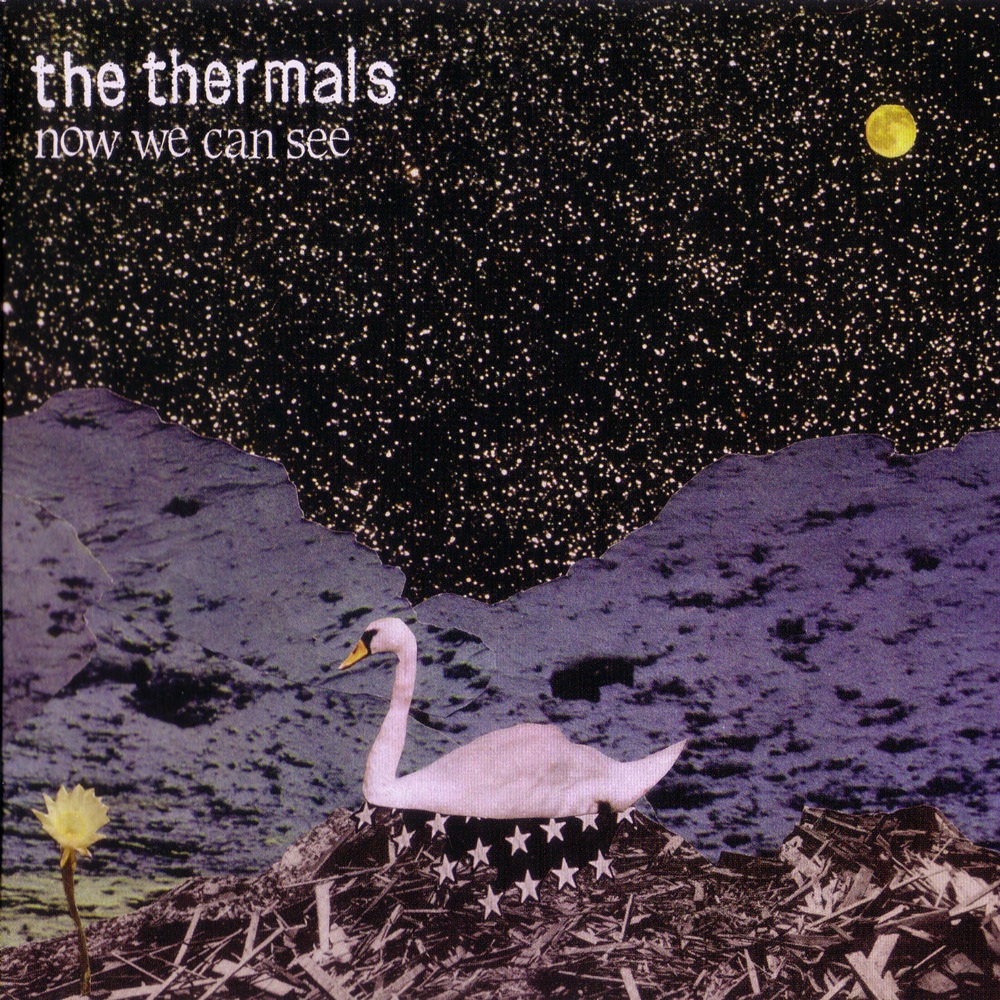 Now We Can See is still fixated on death, rebirth, and love lost and love found, all themes that crop up again and again on several records, including The Thermals' 2016 swan song, We Disappear. A sadly accurate album title given it is their last, We Disappear is a fine, fitting conclusion to a career well-spent. Not only does We Disappear have some of the band's best songs like "Into the Code," "The Walls," and "Always Never Be," but it's also the most fully realized sonic picture of a band that wasn't afraid to craft a palette's worth of sounds. Together, the Thermals altered their recording techniques and instrumentation according to, and fitting into, what they were working on. They never fully committed to lo-fi but they also eschewed the shine of digital manipulation. 
Hutch Harris told me in a 2008 interview that they recorded songs on four-track cassette, but really only used three tracks. And, in many ways, that's what makes them so intense and sonically crafty: they never used more than they needed to get the right sound. We Disappear, also, in my opinion, has the best final track on any Thermals' record. The poignant "Years In a Day" would prove to be their last transmission but it's a signal that never fades.
Their records were always grounded in the depth of what it meant, and still means, to be human—to be awake in a world full of vivid color.
3. Fuckin A (2004)
Fuckin A is exactly what it says. It's a power-loaded, kick in the teeth that goddamn-well better have you slamming around like an animal on fire. It's for this very reason that I can't always listen to it at work; air guitar and air drums don't make for nice neighborly conduct in close quarters. Fuckin A comes out of the gate swinging for the fence. Despite not having anything to prove after their debut album, More Parts Per Million, Fuckin A only acts to solidify The Thermals as one of the best new acts of the still young millennium. "How We Know," "God and Country," and "Let Your Earth Quake, Baby" are pure fire and toil, a new brand of punk that doesn't dismiss the past but also isn't beholden to a single bit of it. The Sex Pistols just wish they made a record as great as this.   

2. More Parts Per Million (2003)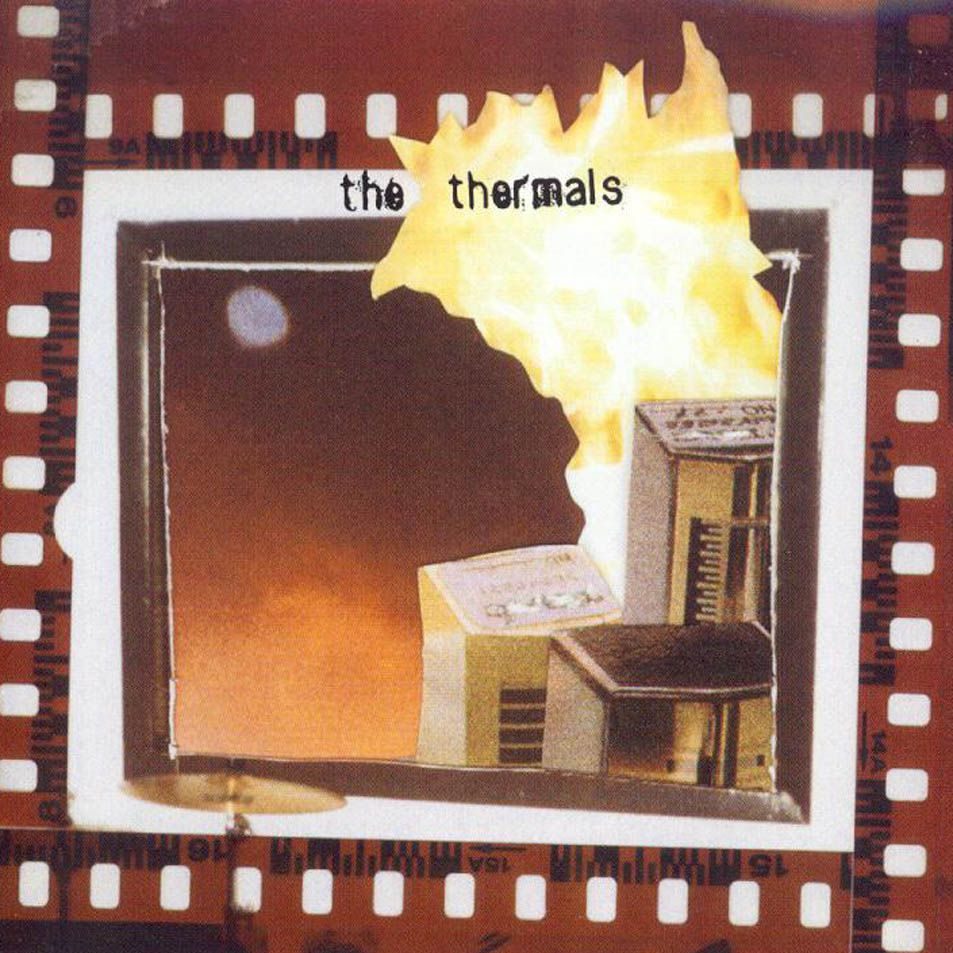 The now inimitable debut from the Portland punks, More Parts Per Million owes much of it's power and charm to the core duo of Hutch Harris and Kathy Foster. The two have a kinship and musical lock on each other's best ideas on record and onstage. Foster and Harris zero in on each others' strengths making their creative output, to me, feel like an open experiment in what works best for the band with no preconceptions of a specific sound. That kinship get established early on their first record and never wavers. 

More Parts has the distinguishable sounds of Bee Thousand-era Guided By Voices with none of the throwaway, half-finished tracks. Full songs such as "No Culture Icons," "I Know the Pattern," and "Born Gray" run at a clip that make them bleed into one another, situating the album as one endless supply of punk/pop garage noise with lyrics that display more than simple passing observations. Standouts "It's Trivia" and "Overgrown, Overblown!" and classic lines like, "here's what we do / we lend you the rules / and if you get stuck / you can throw them the fuck / out" seal More Parts in the cannon of debuts that won't  fade away.  
1. The Body The Blood The Machine (2006)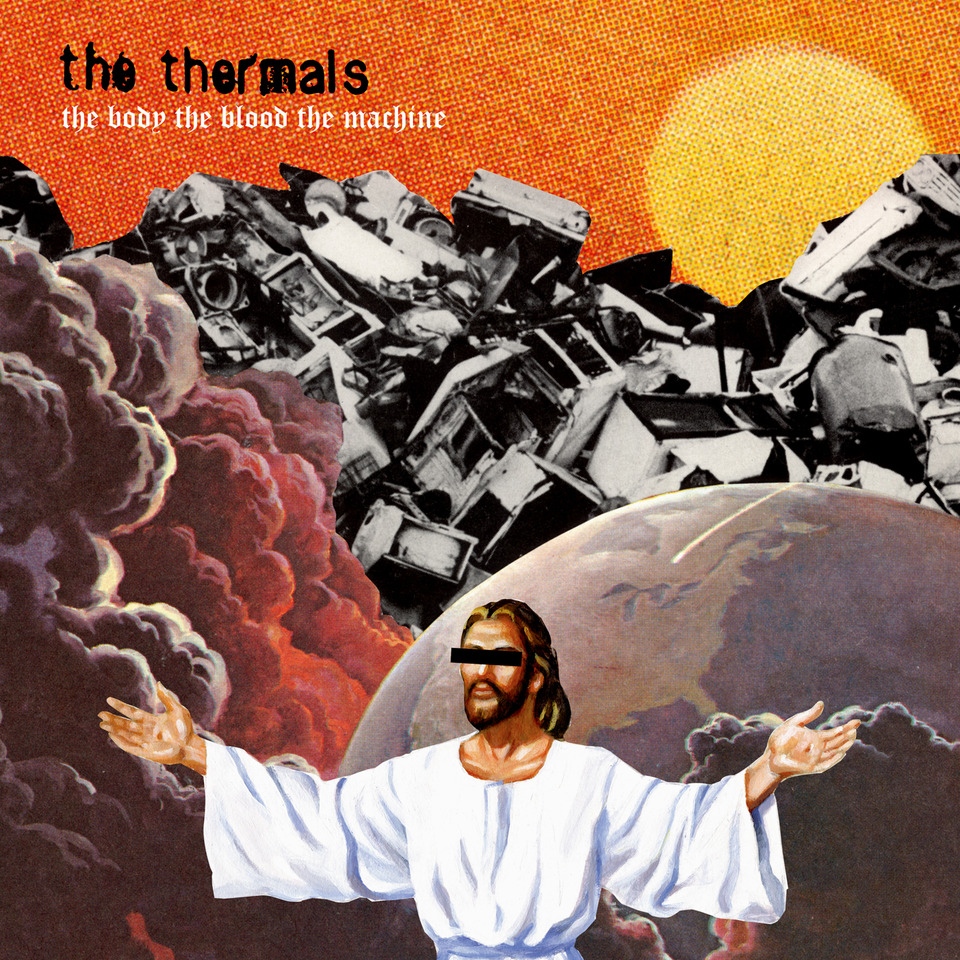 I've spilled a lot of ink and a lot of blood over The Body The Blood The Machine but it's praises still deserve to be wrung out for a new generation.

Over a decade ago, Body came out at the apex of America's tipping point with the Iraq War. A majority of the American public grew tired of funding destruction with no clear plan for escape and that November Congress was delivered back into Democratic hands. Two years later the same voters elected the nation's first African American President. But in 2006 History didn't seem bright; History seemed exhausted and suicidal. Like maybe God just wanted us to die for our own sins. Into all this the utter humanity of The Thermals' third album entered like a beacon light. 
How many themes can one album address? Beginning with religious zealotry and ending with multiple facets of personal angst, the band covered every space in between: from fossil fuels to genocide, then back to hope for human life and eventually clarity for the moment. "Can you hear me? / The sirens on…An ear for baby if you need it/ Can you hear me? / I'll repeat it," is the refrain of the fascist state where Body takes place. It's an easily recognizable place, one that resembles American nearly twelve years later. "Draw the bridges / Dig the ditches deep / We're gonna need a new border" and "Good luck getting over the fence" are eerily prescient in retrospect. 
But the uber-politics of Body aren't centerstage, just central to the plot. The main thread is one of remembering to safeguard our humanity, to protect it from slipping away. In the album's best song, "A Pillar of Salt," a mother carries her baby as she flees to safety: "her eyes can barely see / her mouth can barely breathe / I can see she's afraid." Knowing that her tribe won't "carry dead weight long" she is driven by primal fear but ultimately she offers protection by being wholly willing to die for her newborn. Such is the moral complexity of Body; you can't ignore it's Biblical doom-and-gloom but you don't have to acknowledge it to enjoy it. Amen and goodbye to all that.