Spotify informed me that I spent 71 hours listening to Sleeping at Last in 2019--my Artist of the Year for the past two years and my official Artist of the Decade.
If I had to pick a soundtrack for 2019, it would be Atlas II. Ryan O'Neal, the man behind Sleeping at Last, gave voice to two years of thoughts and emotions I could never say; he spoke into existence the exhaustion, uncertainty, strength, and growth that was 2019. This album gave life and voice to emotions I didn't realize I felt, and, within Atlas II, I felt grounded and seen.
Within the walls of "Daughter," I found my dignity. I first heard this song in 2018, fragile and insecure. In 2019, I listened to the lyrics over and over again as I started a new job that was beyond my skillset and situated in a highly-competitive atmosphere:

I want to see you lift your chin a little higher, open your eyes a little wider, speak your mind a little louder, 'cause you are royalty.

I had dignity and strength. I was a daughter of the King, and I mattered. This song taught me to fight not because I had to but because I had value worth fighting for.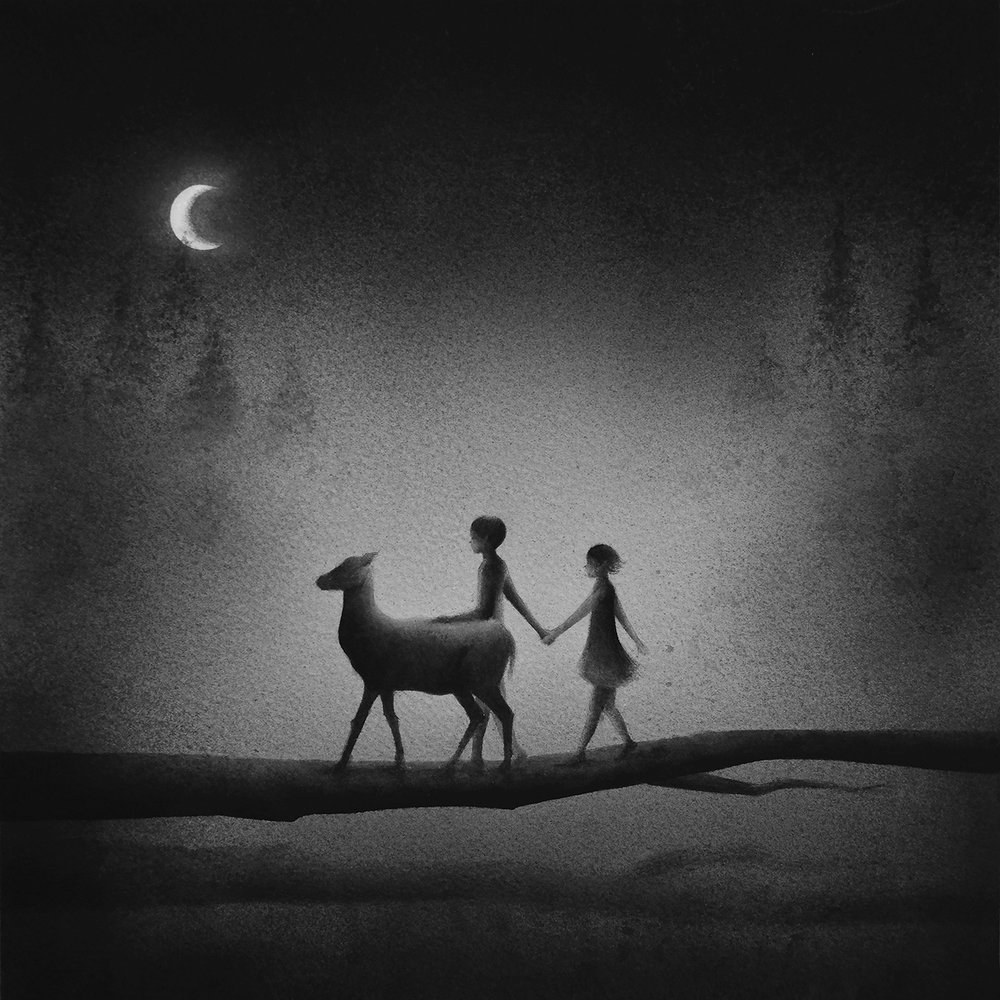 In "Son," I was reminded that, although I have dignity and strength, there are seasons where I am only steady on my knees. 2019 brought immense change and life decisions of weighty consequence. As I practiced lifting my chin, I also clung to the lyrics:
Show me how to struggle gracefully. Let the scaffolding inside of me be strong enough to hold this tired body up once more. And I will try, try, try to breathe 'til it turns to muscle memory. . . . I'm only steady on my knees. But one day, I'll stand on my own two feet.

In a season of growth, I was reminded that while I walk this earth, there is no shame in steadiness found by kneeling, that my scaffolding is strong enough, and that one day I will stand.

"Atlas Three" could have an essay all to itself for the impact it had on my life. It gave me the permission to let go:
I only want what's real - I set aside the highlight reel, and leave my greatest failures on display, worthy of love anyway.
In his songs, Ryan O'Neal names the pieces of our souls we are afraid to acknowledge. He speaks the words we cannot say.
In this song, I found the strength to surrender: For the first time I see an image of my brokenness utterly worthy of love. I found a place where I could release my ambition for power and success and instead pursue what I love: Maybe this trophy isn't real love - and with or without it, I'm good enough.
I found the permission to turn away from the gold medal and turn toward embracing the person I am becoming: I finally see myself. Unabridged and overwhelmed, a mess of a story I'm ashamed to tell.
"Atlas Three" named the broken patterns of my life and taught me how to let them go. It asked me to surrender my life back to the God. I was taught to celebrate the person I am, not the person I think people expect.
Last, my song of the year, "Atlas Eight." While eight is not my enneagram, 2019 was the year I fought to show up, be authentic, and be vulnerable. I repeated the lyrics almost daily as I fought to let down my guard and let people close. Never in my life have I had an anthem quite like this song:
I'm standing guard, I'm falling apart, and all I want is to trust you. Show me how to lay my sword down for long enough to let you through. . . I'm all in, palms out I'm at your mercy now and I'm ready to begin. I am strong, I am strong, I am strong enough to let you in.

Those last few words – "I am strong, I am strong, I am strong enough to let you in" – played through my mind thousands of times as I fought to show up and let people love me. I love that O'Neal named the strength it takes to be gentle and vulnerable. I love that he said those words with power, as if willing them to be true even on the brink of tears. The contrast of brokenness and strength is nothing short of inspired.
After 71 hours of listening, this is only a fraction of what I could say about Sleeping at Last. In his songs, O'Neal names the pieces of our souls we are afraid to acknowledge. He speaks the words we cannot say. In his music, listeners find their humanity and dignity. This album let me see myself, broken and beautiful. And it felt like coming home.