Just like that, Dan Layus knew it was time to pick up the electric.
For over a solid decade, Layus fronted the popular pop/rock band known as Augustana. Four full-length albums later, Layus found himself ready for a new chapter. The arena-ready anthems no longer flowed. Instead, the music took a more intimate, acoustic turn.
The resulting LP was Dangerous Things (2016), Layus' first solo album—at least one released under his own name. He toured that album with The Dixie Chicks and the country/Americana lane suited him well. It turned out to be a short-lived venture, however.
Layus can, of course, always return to wade into whatever musical waters he chooses, but these days he's making music as Augustana again with a couple new songs to add to the infectious canon. Layus says he's got plenty more where that came from, but he's gotta figure out the industry-facing logistics first.
For now we're just glad to see some new tunes from Layus in whatever genre he wants to call home in the present. As always they're packed with emotion, catchy as hell, and ready for repeat listens.
Analogue: You're back with the first new Augustana songs in a long while and this comes after the launch of your solo career—or at least making music under your own name. Is this a sign of things to come?
Dan Layus: I've grown to accept that there's a writer's side for things that don't necessarily feel like they're 100 percent me, that maybe I shouldn't be the one to channel that particular story or voice—whether it's a melody or a lyric. So it's an outlet for that. Then the solo stuff under my own name has its own feel. When I'm writing a song, it will just feel like that. That's the channel for it.
I wasn't sure moving forward after Dangerous Things whether Augustana would ever come back. I wasn't stressed about it or overthinking it. One day, I woke up and did a session with a talented producer and writer in Nashville and I felt it come out. It just kinda happened. It felt like the first Augustana song for the next batch. It wasn't particularly planned although I'd been wanting it to happen sooner than it did. It felt like that cycle had run its course for the solo record.
"This tour was a little bit of a purity test for myself to see how much I really love it still and I do."
I'd made an EP to go out under my own name, but I just couldn't find the right home or the right way to put it out. Eventually these kind of pop/rock energy songs started coming out in the winter of 2019. I started to put a whole batch of them together and it's quite a large collection now.
I wouldn't call it a record because I would like to produce them in a consistent way with a band in the studio. That hasn't made itself abundantly possible yet at this point, so I'm gearing my head toward that. This tour was a little bit of a purity test for myself to see how much I really love it still and I do. It's an absolute thrill to be up there playing old songs and new songs again and seeing the people come out to these shows throughout the U.S has been really exceptional.
I think the next step is testing the waters with new music and how to find the best home for that, whether that means going independent or finding a distribution outlet. I haven't decided yet. I'm not sure. I think the music may dictate the direction as to where we go from there. For right now, I'm just following my gut. That's what we did with this old record, too. Each couple years brings its own energy and its own atmosphere that music and songs just run out of that river. We'll just have to see where 2020 goes. There's a lot of music ready to go, for sure.
Analogue: You mentioned the road being a test to see if you wanted to play these sorts of songs again. This insinuates moments in the past where the joy wasn't there. Is that true?
Dan: Well, I should clarify that for the 90 minutes I'm on stage, the joy is always there. It doesn't matter the catalog or set I'm pulling from. But as far as motivation back home and musically feeling driven to produce a certain kind of sound or song... it's just excitement, really. You're always chasing excitement creatively. Back in 2014 or the transition between the last Augustana record and the solo record, for whatever reason the excitement had waned a little bit. That's fine and I just accepted that and went with the wind.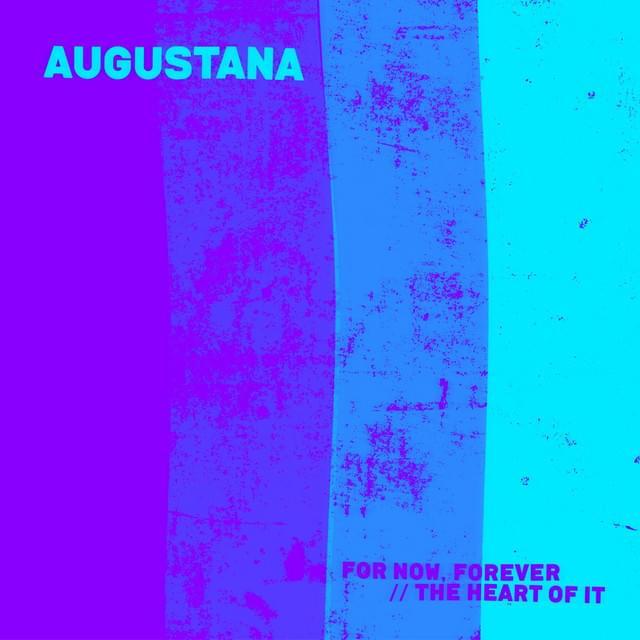 Then the same thing happened recently. I thought, 'You know, I've been playing an acoustic guitar for three years now every night. I kinda wanna feel some electricity again, some high voltage.' [Laughs] It just happened naturally. I guess I just assume that will continue. If I'm fortunate enough to talk to you two years from now, maybe we'll be talkking about about another solo record or a country record or something. I don't know.
Analogue: You've got a couple new Augustana songs out. How are those being received on the road?
Dan: It's been great. I feel like it's the most fun part of the show. Obviously playing the music of the past brings up emotions and memories for everyone involved in the room, but there's something about moving forward... I have a hard time looking back. As long as I'm continuing to try to better myself musically and creatively with what we're putting out, then I think that's the path to stay on. The fans seem to be moving with it. They seem to be loving the new material. That's always my favorite part of the show, but that's always been the case. The new songs are always my favorite part. [Laughs]
Analogue: The last time I talked to you, you said it felt lighter making music under your own name, away from the band and its history. Now that it's back, how do you protect yourself from feeling weighed down?
Dan: That is a day-to-day struggle for me to be completely bare. There are days I question all of it and there are days where I can't believe I'm questioning any of it. I don't think that's unique though, for most people. Whether you're in tech or medicine or a professional athlete, whatever it is, I think people question their professions all the time. They wonder if they're on the right path or if something would be better for them or their family, or whether they'd be happier—all those things. Finding a healthy balance means appreciating the love of the craft but it can be a struggle.
I will say the moments that affirm those choices, though, are pretty powerful. They're just as powerful as the moments of confusion around the career path or what to do with your creativity. When it's right, it feels really right. I have an incredibly supportive family—my wife and my kids. They sacrifice a lot to let their old man to continue to do this. So it helps to have a power-packed team at home. They listen to every version of every song possible. [Laughs] They love all of it and make me feel very supported. Honestly, I hope I make them feel as supported as they make me feel. That really pushes me through those darker times of uncertainty.
VISIT: Augustana