If it's polished, make it rough.
If there's a way to distill the creative ethos and approach of Born Ruffians down to six words, that will do. From one album to the next, Toronto's underrated indie rockers have allowed their own past to inform their future—oftentimes deciding to run musically in the opposite direction from their previous work.

On their latest album—their fifth studio LP—entitled Uncle, Duke & The Chief, Mitch Derosier says they didn't go far enough on their previous album, RUFF. Aiming for a truly raw, live sound, they reached for Richard Swift as producer and committed themselves to a riskier process. The reward is another compelling album, one that's intense and interesting while also challenging their previous work
Analogue: The album release is just in the rearview mirror for you guys. How did this time around feel emotionally?
Mitch Derosier: It will still surprise you in certain ways. You work on it and wait so long—you can sit on it for up a year sometimes—for it to come out. Then it comes out and it's so sudden. It's like, 'Oh wow! Now everyone can hear this thing that we've been secretly holding onto ourselves for so long.' That feeling never goes away. It feels like this relief and surprise and fear—a lot of feelings that come with it.
Compared to our first record, however, that's a whole other feeling because you're so excited to have made something real. I remember getting the physical copies of our first EP or the first single released. It felt like, 'Wow, we're a real band now! We made this and now it's out there.' [Laughs] That still happens. I remember going for this record to our label and seeing the record on the desk and thinking, 'Oh, shit! There it is. It's real.' So the shock that it happens is still there.
Analogue: Do you try to keep in touch with those initial feelings?
Mitch: Absolutely. You try to remind yourself and keep that excitement close to you and not let become jaded. We don't want to be assholes saying, 'Oh it's so old hat. We put out another record.' [Laughs] This is a special thing to do and if you forget that, it can make your life miserable I think. One of the great joys of doing this is that we're having that extended adolescence of playing with your friends for a living. It's very weird. 
"One of the great joys of doing this is that we're having that extended adolescence of playing with your friends for a living."
Analogue: It could be old hat, considering you've been at this far longer than most of your contemporaries. I'm sure you've seen your share of bands come and go over time. 
Mitch: Yeah, it feels impressive when you step back and look at it. We've been doing it since we were in high school and were 15- or 16-years-old. We're approaching the time when we've been in the band for over half of our lives, including when we were infants and couldn't even be in a band. That's crazy when you step back and look at it. Our band has had some line-up changes, but we've always been able to come back to at least the original three of us—me, Luke and Steve—and then of course Andy in our band. Like you said, for one reason or another, whether it's interpersonal or money or just a life change, bands have definitely not gone as long as we have, which is just one more reason to go back to feeling lucky and appreciative for all of this.
Analogue: I love Richard Swift's body of work. I was curious how that connection happened for this record in the first place?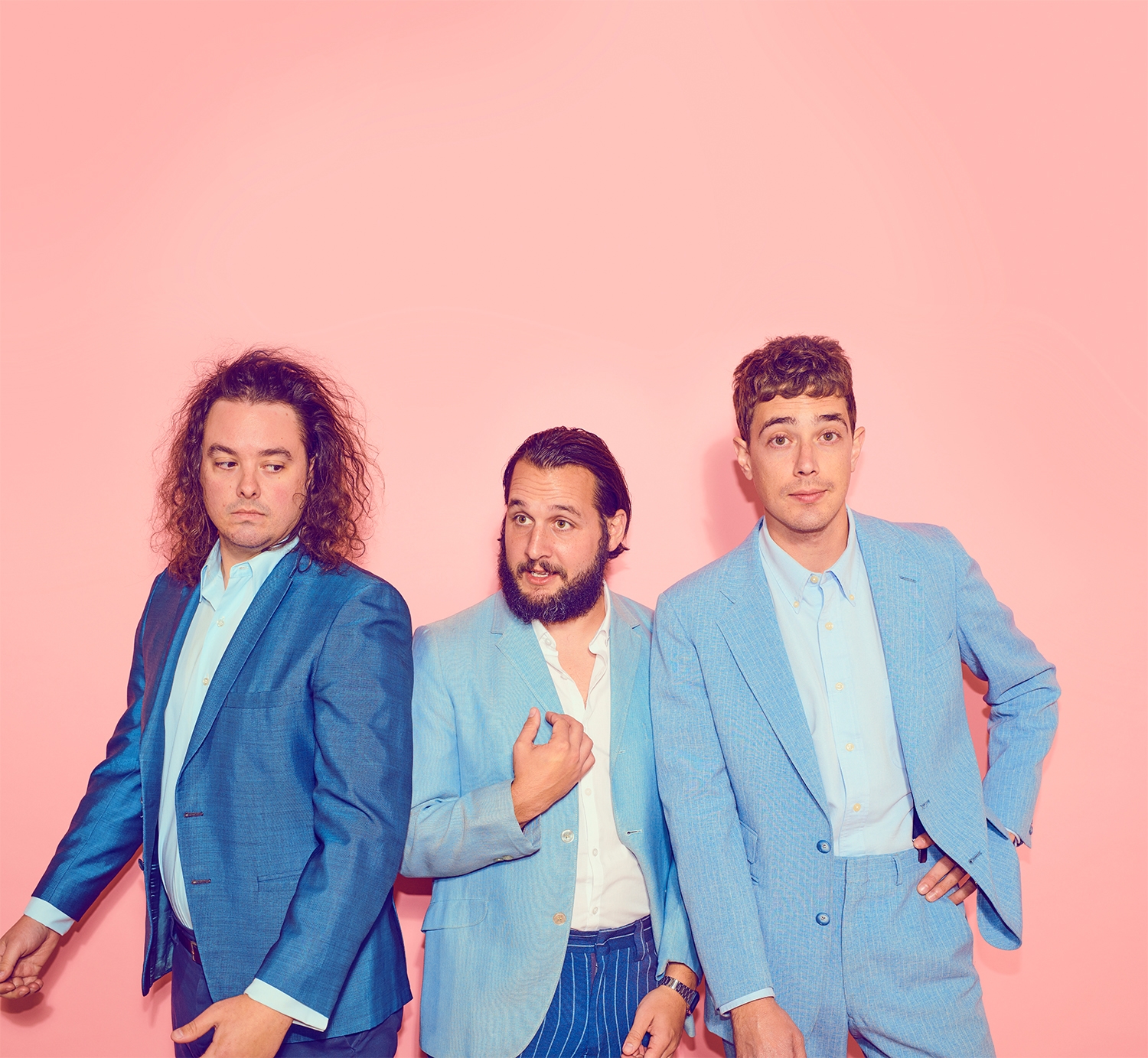 Mitch: It felt like a pipe dream at first when Luke first mentioned how he thought Richard would be a perfect fit for this record and these songs. We were like, 'Well, let's see if we can add him. Maybe he'll be able to.' We knew it would be tough to organize since he's on the other side of the continent and we're in Toronto. Then I remember when we were on tour and got the call that he was in. We thought, 'What? Okay, sweet. We're going to do this.' We just felt that he would be the piece of the puzzle for these songs and this record that would just fit perfectly. It ended up being exactly that. It was a huge risk to do it, but it totally worked out. We couldn't be happier. 

Analogue: Do you feel like there's a definite before and after from having worked with him?
Mitch: We've been lucky to work with a lot of great producers in the past. In the past, we were growing more toward more ownership—not producing it ourselves but speaking more into the process and this record was good for that. We've also realized that we're more of a band that needs someone else to step in. We needed a guiding hand in the day to day workings of the studio to tell us to take a breath or go to get a bite to eat or something. We'd love to work with him again, but even if we didn't, at least we've learned that. 
Analogue: What have you learned that's most important with the longevity?
Mitch: I think when you've been creating music as long as we have, there are a few things that go along with that. One is that I find that we've always been trying to hone and narrow our approach, as if you're polishing something what we are. We've been spending our entire careers trying to figure out what we are, in a way. We never set out to make a career out of making music together, so we're learning how to play the instruments we're playing within the band. 
I think we've hit our stride in that we're not too worried about be something we're not or impersonate anything else. What goes along with that is every record feels like a reaction to what came before it. We're always reacting to what we've done in the past and where we've come from before. To be able to do that for as long as we have, you can reflect on that a lot. 
Analogue: What are you reacting to on Uncle, Duke & The Chief?
Mitch: Well, we'd looked at what we just did with RUFF and we wanted to take it even further. Birthmarks, the record before that, was more of an attempt at something polished and slick. So we were like, 'Fuck that.' Our original motto for that record was that we were going to be a band. We were going to record it live off the floor, but then we ended up not fully committing to it. We did a lot of overdubs. We did a lot of tracking separately. It had a live, raw sound, but we wanted to keep that going and see where else we could push it. 
So with Richard, we stood in the studio, the three of us, and played almost every song together in that room and used the live takes. We stepped both feet into that idea. It came out exactly as we'd hoped, so it worked out for us.