If you caught Elbow in concert this year, you likely also got a glimpse of Christopher Duncan. C Duncan not only opened the year by opening for Elbow's U.K. tour but he also closed out 2017 by sharing the same stage on their North American dates as well—a "dream of a trip" through 14 states and a couple Canadian stops.
Such a stage might seem too big for C Duncan's bedroom pop, but it's how things have worked out for the classically trained musician ever since he started putting his own compositions out there. FatCat Records signed him to a deal after hearing his first three songs. A Mercury Music Prize nomination followed shortly after Architect, his debut, released in 2015. This year, on the heels of releasing The Midnight Sun in 2016, Elbow came calling to showcase Duncan's music to the masses on multiple continents. 
Still, if you're new to C Duncan, make sure to give yourself a proper introduction by retreating in much the same way Christopher does when he makes it. The Midnight Sun is a perfect listen on headphones, with songs layered and lovely and details that go unnoticed if you're distracted. We recently asked Christopher to tell us a bit more about platforms he's been given and how he made his way from a classical background to making celebrated synthscapes on FatCat.
Analogue: You recently wrapped a North American tour with Elbow. How did that go?
Christopher: It's been absolutely great fun playing to big audiences because Elbow pulls in quite a crowd. It's been a brilliant first step into America. 
Analogue: Was it your first time touring North America?
Christopher: Yeah, it's my first time touring. I've holidayed here quite a few times, but I've never actually worked. Well, it's not really work, but you get it. So yes, it's been fantastic to finally get across here. 
Analogue: By the way, when you've come over on holiday, where have you gone?
Christopher: Last time I was on holiday, I went to Arizona to see the Grand Canyon. That was great. A couple months earlier, I was in L.A. I've also done New York and Orlando, for all of the parks and stuff.
Analogue: You've been able to tour with Elbow quite a bit. Those are certainly musicians I respect, so is it safe to assume there's quite a bit of learning that can happen when you're watching them perform night after night or hanging between shows?
Christopher: Big time. On the live front, it's such a slick operation. They are so good live that it's good to take on board how they do things, how every night their performances are up to scratch. They're very, very professional about it, yet they also have a lot of fun on stage as well. Musically, it's been really interesting for me to hear their songs quite a lot. We toured with them in the U.K. to begin the year as well, so I've really gotten to know their music. Guy's way of working with lyrics is something I've taken on board. They're very heartfelt and interesting as well. So it's been very educational, I guess. [Laughs]
Analogue: This album feels more focused or even reined in that the last one. Was it purposeful to sort of restrain things, if that's even the right word?

Christopher: Yes, it was. With the first album, it was me just experimenting with lots of styles and sounds. For the new album, I wanted it to be an album, I guess, as opposed to a collection of songs. Also, I tend to work better if I have boundaries, so I found a sound I liked and I thought, "Well, that's it. Now I can play with the music compared to the overall sound."
Analogue: Take us back to Architect, the first album, for a bit. It's one thing to just experiment around, as you mentioned, and another thing to say, "I'm doing this" and move forward with recording and releasing an album.
Christopher: Basically, I've always been recording music since I was young, but the songs on Architect, it was after recording three songs that I sent them off to FatCat Records and they signed me. So I was signed very early on in the process. I kind of crossed that boundary early on and then after that, because they're a very open-minded label, from there I started experimenting with different styles. So the decision was already made by song three that I was going to make a record.
Analogue: I know you come from a heavy classical background with your parents, but how much modern music made its way into your childhood?
Christopher: [Laughs] The most modern was probably ABBA. My parents like popular music and listen to it and enjoy it, but it was never really on in the house. They were always playing classical music. It was fun in a way because I went off as a kid and found all of this I liked listening to. I didn't have my parents influence when it comes to finding music. Having said that, however, I absolutely love ABBA. [Laughs]
Analogue: What informed the decision to move away from a more classical career in the first place?
Christopher: I don't really know. I was late on in school when I got into writing music, classical music, that is. At the time I thought I would be a classical composer. That wasn't through any pushing from my parents. They were happy for me to be whatever. I went on to study that, but while studying I was still making pop music, and I guess it won out in the end. 
Analogue: Do you remember when you first fell in love with music in a way to make you want to chase that, so to speak?
Christopher: It was actually, weirdly, White Pony by The Deftones when I was a kid. I was obsessed with that album and that's when recording music became a big part of my life. I was probably 12 at that point. So it was very early on that I wanted to make music and it's only gotten stronger and stronger as I've gotten older.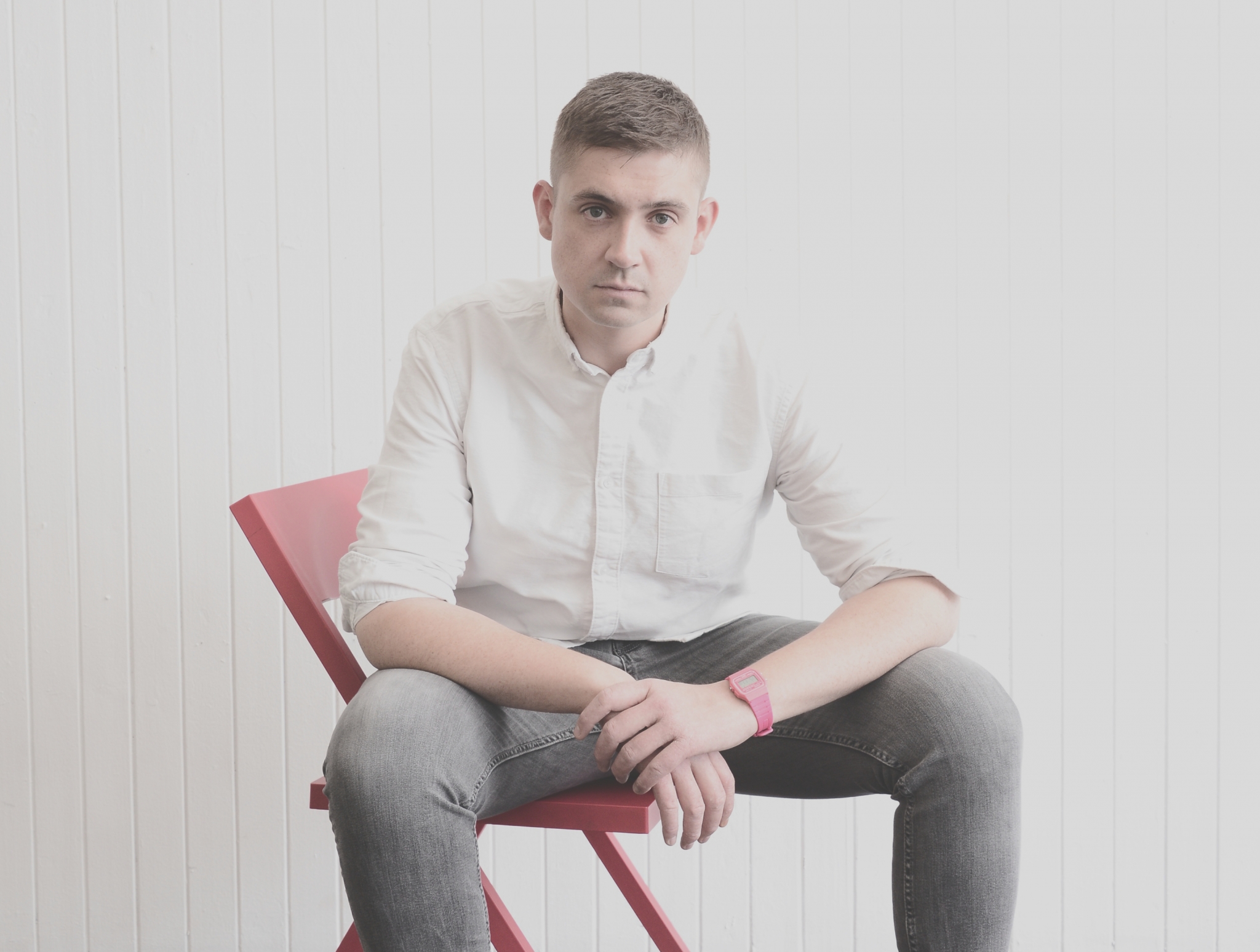 Analogue: When the Mercury Music Prize nomination came in, was it a total shock?
Christopher: Yes, it was. It was very strange. I got a phone call out of the blue from my radio PR to say, "By the way, this has happened." [Laughs] It was strange because it was a first record and I'm with a small label and I made it all in my bedroom. I didn't think many people would listen to it. Then suddenly it's all elevated into the world of the Mercury, so it was a very big surprise.
Analogue: Was there a definite before and after?
Christopher: In terms of listeners, yes. It was fantastic getting more people on board. That's what the Mercury is very, very good for. All these nominees get their listeners doubled or tripled. I guess there was a certain before and after in terms of getting more gigs and interviews and stuff like that.
Analogue: Were you ready for that? Did you know it was coming? 
Christopher: No, I didn't even have a manager at that point. I was not ready and muddled through it somehow. [Laughs]
Analogue: In terms of The Midnight Sun, was it important for you to maintain control of the songs like you did on Architect?
Christopher: Yes. I am a bit of a control freak when it comes to my own music. I like things to be done my way, but the way in which I record is a very insular thing. I do it all from my studio at home and I tend to stay up very, very late into the night, so getting others involved would be a bit more difficult. So I did want to do another record from home and have complete control over it. It might all change at some point when I decide it'd be fun to work with someone else, but it wasn't working for me. 
Analogue: Certainly you have to get offers like that, where people say that you should work together?
Christopher: Yeah I do. I get a lot of the remix things as well, which is fun getting to play around with other people's music. I think for the next record, I'll work with a producer and see what we come up with. I've done the bedroom thing now, so I'm anxious to see where it goes. 
Analogue: How will you remember 2017?
Christopher: It's been a great year. I'll remember it through a lot of Elbow shows, which has been absolutely amazing. It's been a really interesting year. As a band, we've toured a lot, so we're becoming quite strong as a band and our relationships have really grown as well. I've gotten to play new territories and we've been through about 14 states. That's what many people dream of, and I get to do it for my job. So it's been an amazing year.