Erika Wennerstrom didn't know she needed the space.
When the Heartless Bastards decided to take a hiatus after the cycle of support for 2015's Restless Ones, Wennerstrom, the band's powerhouse vocalist, wasn't quite sure what was next. She knew the songs would keep coming—they always do—but without an obvious outlet, it placed her in an interesting, and admittedly uncomfortable, position. 
Three years after the Bastards' last album, Wennerstrom is back with a solo album, Sweet Unknown, that she describes as both "easy" and "joyful." The break has clearly been good for her, just as it has allowed the band's other members to create and explore on their own. We recently sat down with Wennerstrom to ask her about the hiatus, the band's future and why this season has been so unexpectedly inspirational.
Analogue: Was it you who called for the hiatus or how did that come about?
Erika Wennerstrom: It was more the band itself and I was like, 'Okay.' I was happy to take one without even realizing how much I needed one. The funny thing is that you never know when inspiration is going to strike and hit you. When we went on the break, I had a big flood of inspiration. I think it was propelled by change. Had we not taken the break, whatever next record I would have written would have been a bit different. 
Sometimes I have to work really hard at creativity and other times it's just eas, and this time was jsut easy. I don't want to say that I didn't work hard at it, but a lot of the inspiration and lyrics, there just wasn't any pressure—including self-pressure I might add. It was just a joy to make. I would go on meditative walks around the lake every day and a couple lines of lyrics would come to me here and there. I'd jot them in my phone notes and eventually it came together, step by step. It was the easiest album I'd ever written, even to record it. It was a real joy. Maybe I just needed change so bad and I didn't know it. 
It was kind of scary at the same time. I like the saying, 'Life begins at the edge of your comfort zone.' Being in that hiatus, I thought, 'Well, what do I do with my life now.' But then there's something thrilling about that. Sometimes being in that uncomfortable place is exactly where you need to be. 
Analogue: Was it different to write for yourself outside of the band?
EW: Well, I'm always writing. I never stop. That is something that I always have on my mind. Even if I have a vacation on the beach, I still have a pen and paper or a phone with voice memos. It's just always there with me. I find it difficult to write on the road. I also write the songs for Heartless Bastards, so it's really no different. The only difference is when I have the band consistently there, I have this team of people that I work with and trust and value their opinion. I was able throughout my writing process to bounce ideas and ask, 'What do you think of this?' This time was different because I had to learn to trust my own ideas without having somebody there to affirm what I was doing. That was a challenge and was frightening in a way, but that's good for your comfort zone, since there's a lot of growth in that, too. It was a very valuable experience for me.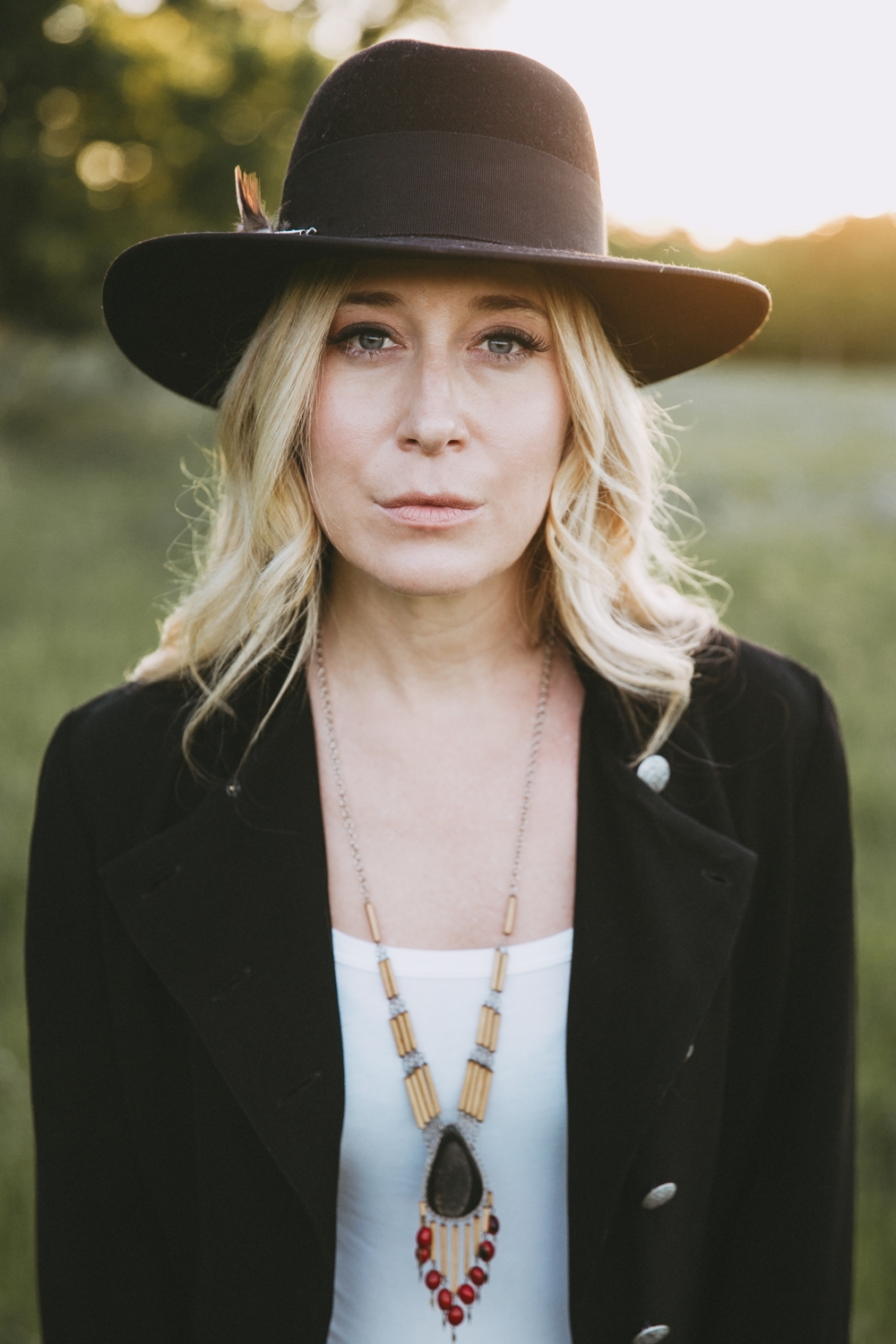 Analogue: When you first realized that you were going to be on hiatus, was it obvious you'd make a solo record or did you think of other things?
EW: I don't really remember. I'm always writing, like I said. I've never said, 'I'm going to write this for myself and then this for Heartless Bastards.' The band's a bunch of very diverse musicians, so even if I knew I wanted to go a different route, they would go there with me. It would be just as fun for them to experiment with different sounds, too. So I've just always put one foot in front of the other, so there wasn't a single moment where I recall thinking, 'This is what I'm going to do.' I am not a calculated person, but then again I'm very thoughtful, if that even makes sense. It's just like I knew where I was going and what I was doing, yet I don't set out to look at the whole piece. Even right now I'm analyzing this for the first time because you asked. I guess I was just existing, doing what I do. [Laughs]
Analogue: Does it feel more vulnerable when you release an album under your own name? 
EW: It does, actually, to some extent. I always liked the idea of having a band and maybe there was a bit of me that was afraid to stand on my own two feet. The writing process really is the same for both projects, but I never really thought my name sounded entertainer-ish. [Laughs] I really debated on calling this a title, too. I actually really thought about calling this project Sweet Unknown, but I decided to name the record that instead. 
I guess I'm still getting used to my name as a brand, in a sense, which that part of this is weird to me. But there's something about this whole process of me writing this album and standing on my own two feet and learning to be kinder to myself—using my own name is, in a way, very fitting because it's me learning to be fully proud of who I am. I don't want to say that I've never been proud of myself, but there's something about owning the good and bad parts of you, if you know what I mean? It's about embracing all sides of me.
Analogue: What talked you off that ledge from going by another name?
EW: My manager and label had mentioned, because I'll do stripped-down acoustic sets at times, that it would be good to be able to use the same name for both. But there was this part of me that also thought it was fitting to be able to use my name and be proud of it, whether it sounds like an entertainer's name or not. 
Analogue: You mentioned the hiatus. Are you still in that? Or are you staying the solo course for a while?
EW: I really don't know, honestly. Originally Dave [Colvin, drums] had mentioned taking a break since we'd been going at it pretty strong with all of this touring for however many years—eight years or so. He felt like he just needed some change in his life. I'd talked to Jesse and he was like, 'You know, I've been a side man for years, but I've alway wanted to give it a go at songwriting. I think this is a good time for me to do that. Life's too short to put your own dreams and goals on the sideline.' Mark [Nathan, guitar] was happy to have a break, too. Then I got really inspired and did this. 
I think right at this moment, it's all still so fresh and everyone is happy trying new things or doing what they're doing. I think it's a matter of us all being on the same page. Right now, I'm too into what I'm doing presently to start thinking about that. I really can't speak for anybody else. 
Analogue: Are you on the road for the rest of the year?
EW: Yeah, pretty much. I mean there are times off here and there, and we're working on plans for the fall that haven't been put up, but I'll be consistently busy through the rest of the year and hopefully next year, too.