It was time to set the guitar aside.
After 15 years, Tony Dekker was ready for something new—some new direction or instrumentation to alter the musical course for Great Lake Swimmers. What emerged for the Canadian band was an inventive seventh studio album and a vulnerable new platform for Dekker, a "springboard" for a new future direction.
Without the "safety net" of an instrument in front of him, Dekker is also beginning to enjoy a new relationship with fans as he begins to gear up to perform the songs on The Waves, The Wake for the first time. We spoke to Dekker on the eve of his latest release to discuss this new approach and why he set the acoustic down in the first place.
Analogue: The story around this album is that you abstained from the acoustic guitar for the first time to write these songs, which makes me curious about that impulse. Were you bored of the acoustic?
Tony Dekker: There was nothing negative at all. It was more of a positive thing. I brought this group of songs to Chris Stringer. The songs were kind of in progress, and he co-produced the album. He works out of a studio called Union Sound in Toronto. We'd talked about taking a more minimal approach and sort of scaling things back instead of layering things on. One of the ideas that I had was to see what would happen without sort of a standard folk-rock lineup.
Our band has changed with each album as band members have kind of floated in and out. This is album number seven for us, and each album has a different sort of "band" for the album. So instead of having a standard backing band for the record, we decided to primarily call upon the Toronto music community and see what we could get, to extend the palette with different kinds of sounds. There's a lute player on one track. Marimbas and congas instead of percussion. We recorded in a church, as well, so there was a pipe organ on two tracks. I think I was growing a little bit weary of the guy-and-acoustic-guitar thing, just for me personally, not like in a larger sense, so this was, "Let me see what I can do when playing as little acoustic guitar as possible."
Analogue: If you were growing weary of the other approach in studio, does that allow you to inhabit the vocals in a different way when you let go of that?
I almost feel like the guitar or an instrument in front of me can be sort of a safety net. Out of all of the arts, music is already a pretty direct channel to people, but I think focusing purely on the vocals and what's being said in the songs themselves make it even more direct somehow.
Tony: Well, we've only done a few shows so far, a few kind of publicity promo shows in advance of the album being released, but it actually has freed me up to fully focus on the vocals and what's being said—to really kind of tune in on that aspect of it, which is a new thing for me. Which seems strange to say several albums in, but that's really a new dynamic for what we're doing. It's, so far so good.
We haven't really gotten into full band rehearsals yet, because the album release tour doesn't really kick off until September. We have a few dates between now and then, but I'm looking forward to exploring that a little bit more in sort of the band context, once we start working on material, arranging it for the live show.
Analogue: Does that feel a little bit more vulnerable?
Tony: Yeah, it does, and I think that's important. It creates a more direct channel, in a way. It is vulnerable, and I think that is a good place for this music to be in.
Analogue: You said it was a more direct channel. Can you clarify that?
Tony: Yeah, I almost feel like the guitar or an instrument in front of me can be sort of a safety net. Out of all of the arts, music is already a pretty direct channel to people, but I think focusing purely on the vocals and what's being said in the songs themselves make it even more direct somehow. I haven't quite figured it out yet.
Analogue: Because of the outside the box nature of these songs, would you say you're more excited about this batch than you've been in some time?
Tony: I'm always excited about the most current thing, but with this one, I feel like we could be turning a corner here. We'll see how this all goes, but I feel like it could be a turning point for the project as we go. So I wouldn't say I'm more excited than I have been, but I'm definitely excited for this one.
Analogue: Did the newer instrumentation affect the songs in final form at all beyond just bringing in fresh sounds to the mix?
Tony: There is kind of a theme that runs through our albums, and one of those themes is sort of a bit of an embrace of the natural world and approaching a spirituality that kind of flows through it. That's an important theme to me that I'm constantly trying to kick at and understand through the songs and through the music. I think that thread has kind of found its way through this album as well.
On a musical level, the songs I really like the most were the songs that we took stuff away, instead of adding it, or left it as it is. There's an a cappella song on the back half of the album that to me is the centerpiece of the album, because it's just vocals, and it sort of starts to give me ideas for the next thing, like how can I push this even further? So I think this album hopefully is kind of a leaping off point to kind of like push it even a little bit further.
Analogue: What you were describing there about the sort of nature and the spiritual connection, that's been true of even your earliest recordings, at least as far as I've been aware of the band. Are you surprised that you're still kind of chasing that in some way?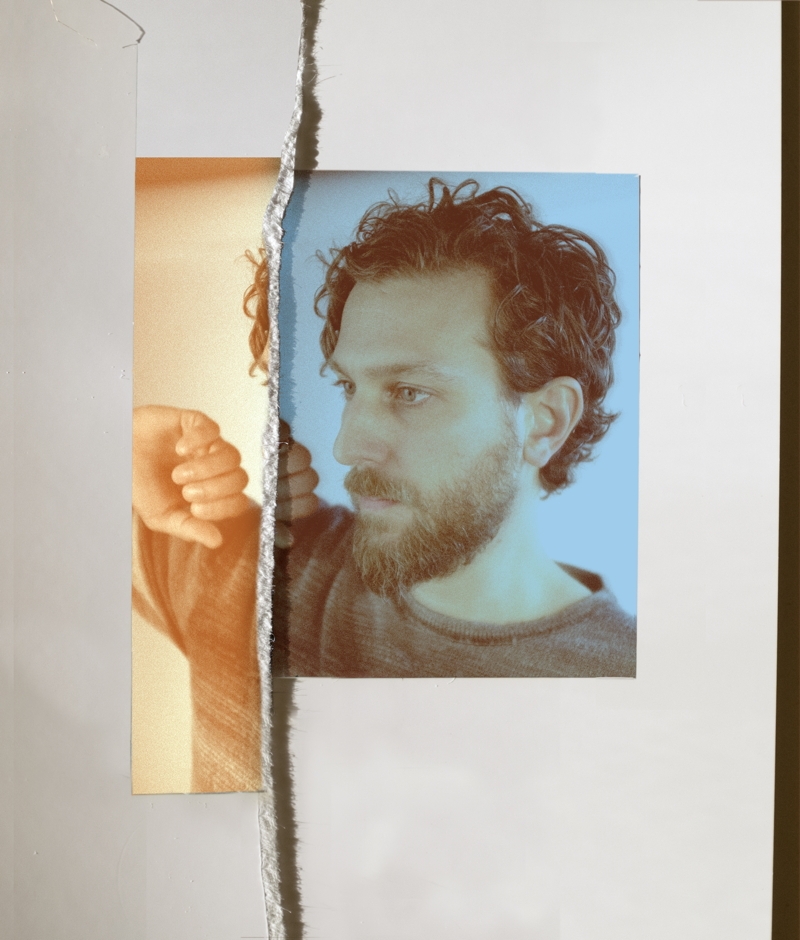 Tony: I guess I never had any sort of larger plan or design for that in songwriting or just in music in general. I sort of didn't expect that this would be something I would even probably still be doing. Period. So it's hard to say. I want to sort of try to maintain that sort of vulnerability in the music, and also maybe become a little bit more concise. I hope that it's getting better over time. I hope, but maybe not. Maybe it's just different.
I had very low expectations to begin with. When the first album came out in 2003, I thought I'll be lucky if I can sell 500 copies to basically my little circle of family and friends and sort of be done with it and it's just out there as an object in the world. But people really responded to it. It's been a very slow but steady growth since then, I think, and it was very, very humble beginnings. It had no distribution at first. It was released on an arts label in Toronto-- it was actually an art salon that released the album as an art piece, and it was meant to be that kind of thing.
But over the years, people are still finding out about us. It's just been kind of a slow, steady burn for the band over time, and there was never any kind of, "Okay, what's our five year plan?" It's just kind of like, "Oh, now we're getting invited to tour Europe. Let's do it. Now this label from Austin, Texas wants to release our albums for the US. Let's do it." So it was just on and on. Now then Network approached us and they're our current label, and they offered us a record deal, and let's do it. There was never any sort of plan.
Analogue: You just said 2003. Fifteen years. Is there any reflection on your part?
Tony: I try not to think about it too hard, to be honest. But we did have a moment last year when Paper Bag Records in Toronto reissued our first three albums on vinyl, which was kind of a special edition, and then put them together in a box set. That was kind of a nice thing. We're planning for the current touring band to be a five-piece band, but we actually did a couple of really small tours in Canada and the U.S. as a trio that focused on the material from those first three albums.
So that was a moment to revisit some of those songs, to make our set list out of the old material and see how the songs held up. And I think for the most part, they held up pretty good I still enjoy playing some of those songs, and it was nice to kind of refocus on them for a little bit and do some touring on it. But to be honest, I think I'm focused more on looking forward but also just being in the present moment, especially.
Analogue: I'm assuming that brings out the fans that have been along for the whole ride?
Tony: Yeah, that was great, actually, because that was a tour for them. Because we didn't have a lot going on last year, the people who were following us all along were the people that came out to those shows. They were pretty understated, sort of minimalist, under-the-radar kind of shows. So that was great, actually.