There's nothing at all wrong with Nashville.
Zac Farro wants to make sure that much is clear.
It's just that living in the same place your entire life generally leads to bouts of wanderlust, so when the situation provided Farro a chance to move to Los Angeles, he took it. In fact, he's mid-stream on the move right now—a creative fresh start for him and his girlfriend to broaden their artistic community and influences.

It's interesting to hear Farro's last musical nod to Nashville, then, through the lens of a man on the verge of such a seismic move. Besides being the drummer for the chart-topping rock band Paramore, Farro is also the central figure for HalfNoise. For years, HalfNoise has bent itself in a few directions—synth pop to psych rock. On this new album, the sound gets even more expansive.
Natural Disguise, the newest album from HalfNoise, was recorded in Farro's last hurrah in Nashville, the final season in which his creative community felt strong and supportive. Now he's among the transient, armed with a new release that reminds him of the beauty of his home in Music City. It's also full of the sort of inventive musical ideas that signal his creative days ahead.
We recently caught up with Zac in the middle of a moving day, packing up the very studio that gave birth to Natural Disguise. He was kind enough to tell us all about the album's genesis and what he hopes awaits him in L.A.
Analogue: You said you're in the midst of a move to L.A., so let's start there. Is this a creative move?
Zac Farro: We're moving from Nashville and my family moved here from New Jersey when I was two. It's where I started playing music. It's where I met the close friends I make music with. It's such a rad community, but I've always had the itch to travel. I lived in New Zealand on and off for a couple years. I made some connections while touring, so I went over there. So I've always had this wonder of what it's like to live outside of Nashville because I've just been here my whole life.
My girlfriend plays music as well and she's also into art. It's great because we both have a really great community of friends out there, so it feels like a good place for us to start something new and to also continue our musical endeavors but broaden that landscape a little bit.
I also recently started dabbling in producing records. I just completed a full-length record for my friend Becca Mancari here in Nashville. Every time I make a record, I fly out to L.A. to mix it with one of my favorite engineers Carlos de la Garza. If I'm already ending every record in L.A., why not just see what it's like? That's where it started.
I didn't hit a point in Nashville where I was sick of it. I just wanted a change. There's something liberating about having to grow up and do stuff on your own. My family is still in Nashville and friends I grew up with, so I think for my musical career, it'll be good to step out a bit and try to grow.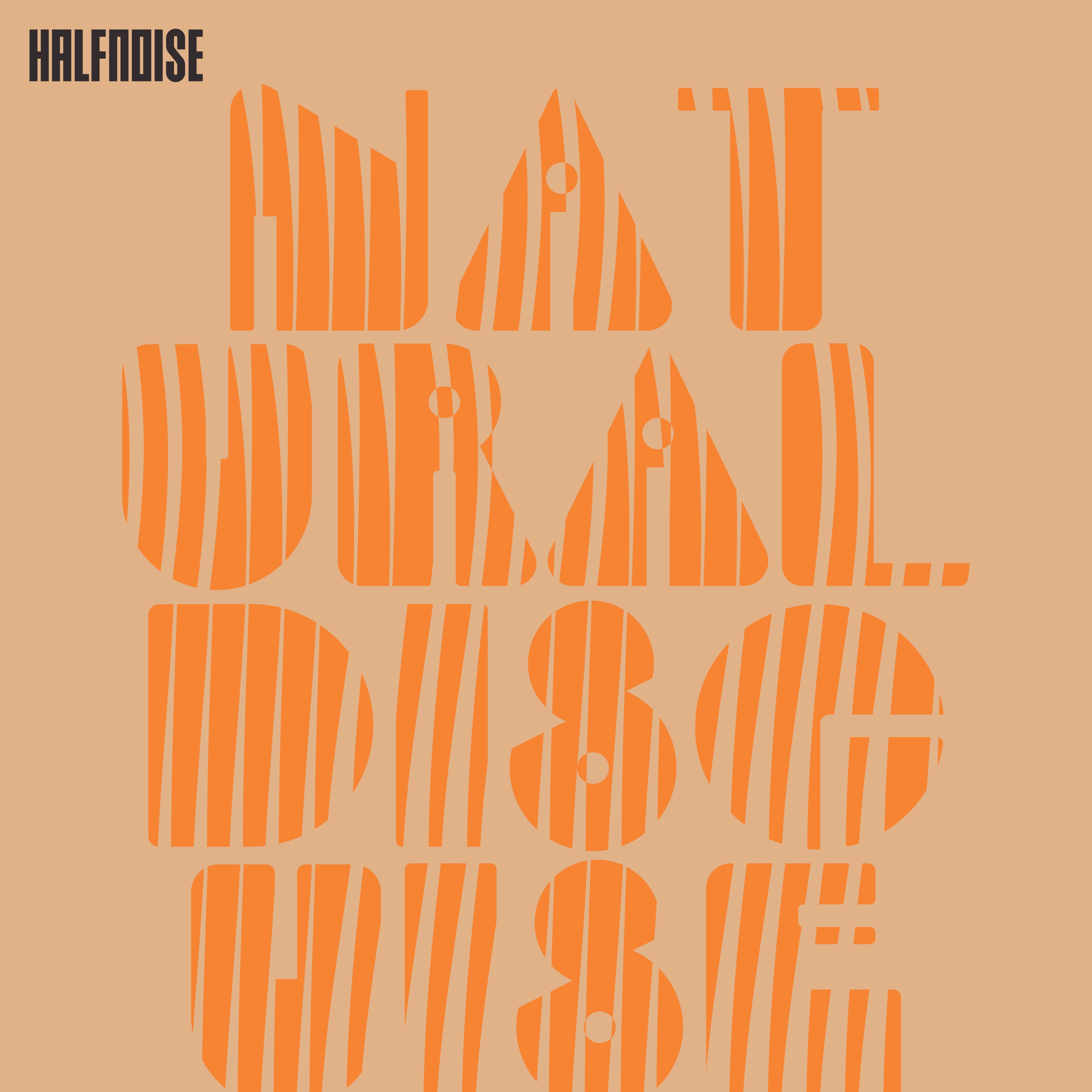 Analogue: I love what you said about the liberating side of all of this because it matches the musical season you're in with this new album. At least, that's how I listen to Natural Disguise, as an album on which you clearly felt very free.
Zac: Yeah, I would agree. That's what I think makes for great art is just being genuine in where you're at. I've been growing and learning a lot, trying to push myself, especially with this last HalfNoise record. I wrote that a year ago and produced and recorded it myself. It was such a cool thing for me to push myself, not just lyrically—although that's what a lot of the lyrical content is about is not disguising yourself and acting natural—but also musically, I'd never produced anything on my own. This one was fully on my own. No engineer, no help. Even for some lyrical content, I was looking into past experiences and family and holding a mirror up to myself. It was a huge growth spurt for me.
So I think going to L.A. is really cool, because it feels like life has brought me to that place where I want to keep growing and never stop discovering and pushing myself to take the next step.
Analogue: What were those emotions when you decide to own it at that level?
Zac: Well, the first emotion was that I was terrified. [Laughs] It was. Being one of five kids in my family and then being in a band, Paramore, since I was a kid, you always have people to bounce things off of. When everything rests on your shoulders, it's a really liberating thing once you're through it, but the start, you're like, 'Damn, I don't know if I can do this. It's a lot of steps. It's not just getting the good vocal take but getting everything to sound great and cleaning up the sessions and everything else.' I signed up for it because I wanted the creative control but at the same time, you have to be ready to take it on.
Analogue: How did you know you were ready for that?
Zac: I wouldn't say I completely locked myself away in the snowy mountains of Montana and didn't see anybody for three months. I was still very part of my community here in Nashville and seeing friends over the weekends and people would pop in and out of the studio throughout the week and I'd show them the progress. I'd bounce ideas off of people and that's how it started.
My friend Daniel plays keys and he's from Sweden. He came over and was one of the biggest voices. He's one of the most talented musicians. He's got over 15 different Spotify artist accounts because he's just so incredible. He does ambient records and house music—all across the board. He's this genius I really look up to. So we're wildly different because I'm into these sixties rock and Afrobeat and these '70s-inspired tones and colors and feelings. But when we connect, it's amazing.
Anyway, he came and said, 'I don't understand why you don't just do this whole record by yourself. You have all the tones going in and it sounded great. You just need to clean it up a bit and then believe in yourself a little more.' He encouraged me to believe that I don't need the affirmation of a producer the whole time. He believed that in me before I saw it in myself. That was cool.
He encouraged me to believe that I don't need the affirmation of a producer the whole time. He believed that in me before I saw it in myself. That was cool.
Analogue: Of all the songs on Natural Disguise, which song is most indicative of this newfound freedom?
Zac: I would likely say the song "Guess." When you make an entire record, it's hard to make it cohesive because your mind goes crazy at a million miles an hour—mine does anyway—trying to make it all cohesive and the music as wel. At the same time, you want each song to stand on its own and be original. So it's truly tough to single a song out. I hate to just pick one and then the rest of them are secondary. But that song is one I wrote with Daniel.
Lyrically, it's about giving up on the thoughts of what people think about you. It's losing control and knowing that I can't please everyone. All I can do is be the best version of myself I can be. So that song set the bar for the rest.
Analogue: When I was listening to this, I was just taken back by how much fun it sounded like you were having? I wish I had a better word, but that was one of the first things that struck me.
Zac: Yeah, it was so fun, Matt. Nashville is a super community-based city. It's growing a ton but at the same time, any bar or restaurant or coffee shop or clothing store, you're bound to see someone you know. I worked in the studio from 9 to 5 since I work best during the day. I'd come downstairs from recording all day and there would be two or three of my friends with my roommates outside on the porch or watching a movie. They'd ask how the record was going and I'd say, "Come up and listen to it." It was a lot of fun. People would want to join in and add their own tamborine or whatever.
I was the one recording everything and playing most of the parts, but there was also some collaboration there, too. It wasn't just the people who played on it, but there was this community around the record. Everyone was so supportive all the way. It's a really special thing because now that it's coming out, friends are saying, 'Oh, that's so cool. I remember you making that and we were all part of it in this strange but intimate way.'
That definitely reflected into the music. The weather was good in the fall in Nashville. Now friends are dispersing and people have serious relationships or moved away or took this job offer, but during that time, I captured my last sense of community in Nashville on this record. That's something I can take with me forever. That's the cool thing about music. It can mean something so personal even though it's so public.
VISIT: HalfNoise