If Hawktail's new album feels quick on the heels of the last, you can blame the inspirational flow.
Brittany Haas says the move from an acclaimed trio to a quartet unveiled new layers of musical potential, and the band was keen to continue to write and record together while the ideas were still fresh off of 2018's Unless.
Formations is the brand new album and its imaginative scope showcases well what mandolin player Dominick Leslie brought to the group. Suddenly, the accomplished trio had more angles, fuller arrangements, a greater vibrancy. Leslie also added an appreciated personality, a welcome friend who just happens to be incredibly talented.

Not that this trio needed such an infusion. Haas is an acclaimed fiddler with Crooked Still who has played with Dave Rawlings, Steve Martin. Bassist Paul Kowert should be famous for his work with Punch Brothers. Guitarist Jordan Tice has played with The Duhks, Dave Rawlings Machine, Carrie Newcomer and more.
Together, Hawktail is as compelling as ever, armed with an earlier-than-expected new record propelled by its own energy. We recently sat down with Brittany to ask her about her work with Hawktail and the joys and dangers of messing with musical chemistry.
Analogue: You've worked with several collaborators over the years and could likely pursue any number of creative projects. I'm curious at this stage of your career how you even choose which direction to apply yourself?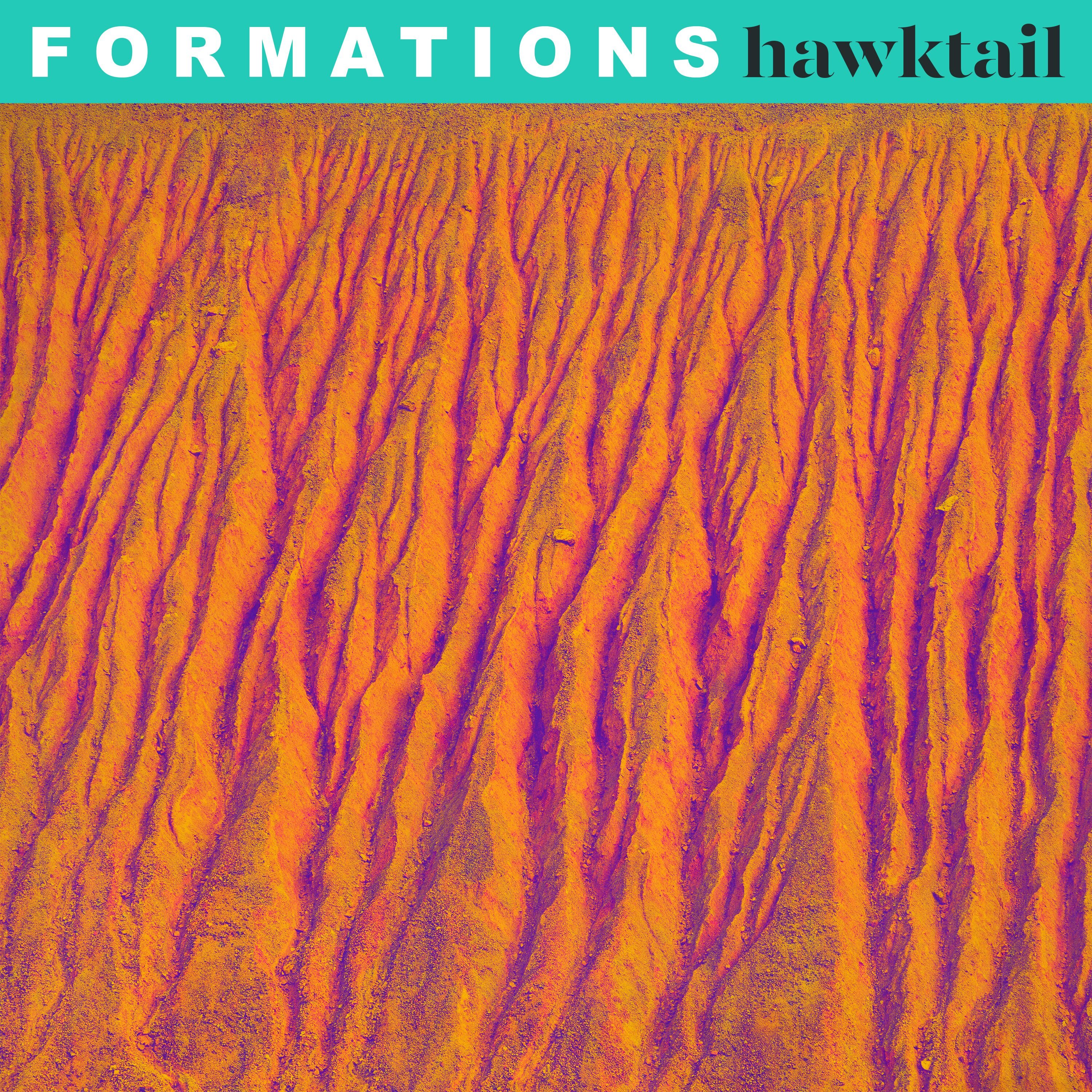 Brittany Haas: Great question. I would say in terms of how I choose, I'm realizing now and it's taken me a while to get there, that it's luck and being in the right place at the right time. I love it so deeply that I immerse myself into all musical situations that I enjoy which has led to a lot of long-term musical friendships which have led to creating projects around those musical and personal bonds with various people in the scene. A lot of those things have come and gone, and a lot of them I still feel are part of my life with people I'd love to make more music with in the future.
Then there's been the gigs that come about because there's something that already exists that someone is hiring you for, which is awesome. I've been really lucky in that department, too. Playing with Dave Rawlings was a total dream, because I love their music so much and just learning by playing with them every night was a dream come true.
I'd say Hawktail is its own special category for me. Mostly what I've done over the years is a lot of arranging traditional music—finding tunes and putting together arrangements of them with various people I'm collaborating with—or fitting into a band and learning the songs and finding a way to put myself into that music, whatever that may be. But Hawktail is much more original, basically. It has the same scope in terms of influence in terms of the history and tradition we draw upon, but my collaborators in that band are largely writers. That's how they put themselves into it creatively, so I've benefitted from being around those people and have learned a lot about the compositional process.
That's what Hawktail is all about basically, so I find in Hawktail something special to me, because it combines with my own expression and how much I love music and how much of my own emotions I want to get out through the fiddle, but using original material to do that instead of traditional basis.
Analogue: When you're working within musical genres that come with such strong traditions, how much pressure or burden does that create when you're composing new material? Or is that not a thing?
Brittany: No, I think that is a thing and it's more of a thing when you're presenting something as an extension of that. I think you get a little bit more freedom when you say, 'This is such a deep part of my musical foundation.' I spent my summers at fiddle camp, studying old time music and Celtic music and Scandinavian music. That's so much a part of who I am as a musician today.
But then if you're writing your own music, you can step away from that a little bit and feel less bound by it. You can hear the influences in the music that we write, but you have more freedom when you say, 'We wrote this!' You can get to a different place that's a little further away from bearing the burden of the tradition and making sure you've done the right thing by it.
Analogue: I'm glad you said that, because I was going to ask whether or not you felt that pressure to have to, as you said, "do right by it."
Brittany: Yeah we get to spice it up and use little bits of different things and combine them. The goal is just to make good music and hopefully, in doing so, you're going to present the tradition positively.
Analogue: This record came very quickly after the last one, and the assumption I'd make looking at that would be that you had a bounty of inspiration at the same time you were writing and recording the last album. Is that correct?
Brittany: Definitely. It was really cool because the way everything happened in terms of adding the mandolin player into the band and then redoing the album Unless. We re-recorded it once he joined the band and that was the beginning of our touring cycle for that record. We toured that a lot and he became more and more vital to the band as that went on.
We felt like we'd reached something once he joined the band. It was like, 'Oh that's what we'd been missing.'
At first he was learning these arrangements we'd created without him and we were finding parts for him. As we played them on the road, we got better and better at playing together, and everyone had new ideas because of his presence in the ensemble. One thing led to another and that's how this happened.
I also think we were picking up steam as a band. We felt like we'd reached something once he joined the band. It was like, 'Oh that's what we'd been missing.' I think that put the wind in our sails and helped us get all of that new music written. That's not to say that it was easier, but there was a lot of momentum behind it.
Analogue: Did you feel something missing before?
Brittany: Honestly I'd always loved the idea of the trio. We were all old friends, and it was a cool concept to me just the three of us. But musically speaking, having the fourth person balances things out in a pretty great way. To have two pluck instruments and two bowed instruments, it opens the possibilities for how the different subgroups can team up and support each other. It makes for a lot more musical possibilities. I didn't feel the lack, but once the hole was filled, everything changed. Having one more person to round out the backup band when there's one soloist also fixes problems and opens doors.
Analogue: When you have those long-term friendships that have this creative shorthand, adding someone to that can be a variable. Were you worried that something would be disrupted at first?
Brittany: No, it was more along the lines of excitement. Dominic is an amazing musician as well as a very wonderful person. He's really easy to get along with and he's really open to new ideas. He added energy and was very flexible to come into something that already had a lot of history to it and pathways of working together.
VISIT: Hawktail