Crossing the finish line requires more than you think.
Some artists, like athletes I suppose, are able to coast to completion—to start and finish the various tasks required to run (e.g. perform) without much friction. For Katie Herzig, it's not as simple. Instead each finish line represents a battle fought, and the ensuing exhaustion takes a toll.
Four years have passed since Herzig released Walk Through Walls, a dazzling and compelling LP that brought her headlining runs and supporting tour slots for Brandi Carlile and Ingrid Michaelson. Now she's back with Moment of Bliss, another smooth, smart pop album that should take her farther than ever. That is, if she's up for the ride.
We recently sat down with Katie just before she rolled into St. Louis for her first tour run in quite some time. It's an honest conversation on strength and weakness with a thoughtful artist we've admired for some time.
Analogue: So I see you're on the verge of a nice run of tour dates. How goes the prep?
Katie Herzig: My last tour was four years ago, so I've been out of the loop and the practice of the flow of it. So it's getting your sea legs back—learning songs, having a new band, putting out music while doing that. It's all been a lot, and I'm between management now, too, so I've been trying to just keep it all afloat, really. [Laughs]
Analogue: You mentioned the four year span between albums. So are the emotions of the moment mostly excitement or mixed with nerves or...?
Katie: I think the nerves from trying to pull it off are on the surface for me. I hope excitement and joy and all that stuff will come as we play these shows. Having toured for many years, I have so many feelings about it from over the years. You have such highs and such lows. It can wear you out but it can also be really magical. It can be really fun to get to know these people you're touring with. You have inside jokes and you build these relationships.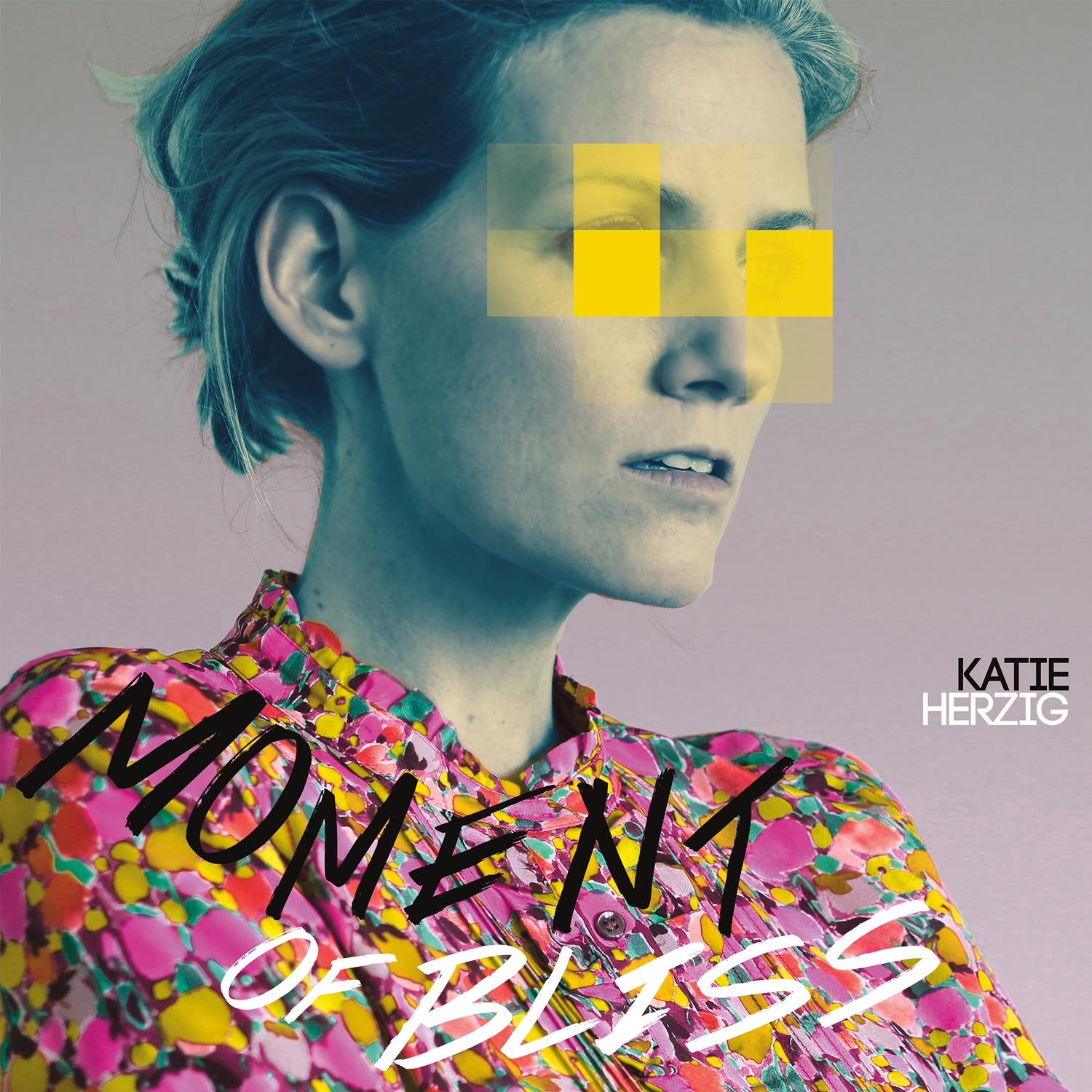 After my last tour, it was the first time I ever questioned whether or not I wanted to tour again. It was at the end of 2014 and I was just burned out. I was playing more markets than I should have. Business-wise, I was just spending too much money. It was all something I needed to reassess and not put any pressure on myself to be on the road unless I wanted to be. And now I think I do. [Laughs]
Analogue: When you say you felt burned out, do you remember the genesis of those thoughts?
Katie: It was toward the end of my tour and I think a lot of markets were ones I wasn't as strong in. I wasn't drawing as many people. I was also just pretty exhausted. When you release music that's few and far between as I have over the years—and I'm reminded that window gets longer and longer with each time, there's so much work and expectation into putting it out that by the time you're there, you're googly-eyed with what's going on. I think I was by then. I think I was like, "Oh, I've done this for years." I don't know how to measure the benefits versus the cost.
I knew that if I did it again, I wanted to do so in a way that was well thought out and even stripped-down in certain ways. This is a hard thing to achieve because the music that I create isn't so stripped down. I just did a new EP that's more acoustic and stripped-down, and it's kind of inviting me into that space thinking I could actually follow this up doing a tour eventually that's in that realm. I would be really happy about it. But I've set myself up in a way musically and production and historically to play in clubs with a full band, so that's where I find myself again at the moment.
Analogue: As you head out on this tour, did you have a mental list of what you were or were not going to do to stay healthy?
Katie: Yeah, definitely, especially with Jordan Hamlin. She and I have been playing together for so many years on so many tours. With everyone else we're touring with, I haven't toured with them before. So we're having these talks saying, "If we're not going to be happy doing this, then why are we doing it?" We're trying to all stay in a healthier, happier and simpler place. For example, if there's a song we don't quite know how to play right now, then we'll play a different one. Small decisions like that can ease the stress along the way. That's going to make for a healthier and happier experience.
My goal is to be present and have an appreciation for the time that I have with these fans of mine. I know it is becoming and has become a very rare thing.
My goal is to be present and have an appreciation for the time that I have with these fans of mine. I know it is becoming and has become a very rare thing. I create music alone in my studio and I live in a digital career space a lot of the time releasing stuff and interacting with people on social media. This feels like analog and old school in a way—getting in a van and playing at clubs that people took the time to come to. It feels like a past time for me. [Laughs]
Analogue: You said earlier you needed time to think through things after burning out. Is that what comprised the bulk of those four years away was siftin through that?
Katie: [Pause] Yes, I think so. I had a lot of stuff going on personally, too, like I moved and was remodeling and some family stuff was going on. I let a lot of life happen in between it in a way that I wasn't rushing to get the music out. Then when I started to put it out, I had to come to terms with things. I wasn't going to tour until I got offered some shows from my agent for this summer. Then one by one it became, "Well, if I'm doing that then I should also do this." Suddenly I'm touring all summer and I find myself asking, "How did this happen again?" But hopefully it's happening in a different way.
Analogue: When you take that sort of time away, how does that make its way into the music on Moment of Bliss?
Katie: I think it becomes a stretched-out experience. These albums correlate to a season of life for me. I can think of the last album as the season of life when I was mourning the loss of my mom. The one before that was a season of life when I was learning these things about myself. This season feels a bit more like seeing the vision through of what I started.
Someone told me they could see this album as the third of a trilogy I've created, which feels appropriate to me because I worked with Cason Cooley as the producer on it. A lot of these songs are indulging these musical elements. It became indulgent in a way where I knew I wasn't reinventing my wheel here; instead I'm indulging in it. I saw that through and then I was starved to make something immediate and sparse and vibey and acoustic that didn't take three or four years to make and that came out as the EP we released for this tour.
Analogue: Earlier you said you were wanting to be more thoughtful about your touring approach and career in general. What's your relationship today to the noise that says you have to chase any and all opportunities that come your way. And is that something every young artist just has to learn?
Katie: I'd say yes. I can say that so confidently about myself today because I'm in the midst of that still. As I'm living out the release of this project and this tour, I'm still absolutely figuring it all out. It's really hard to nail something and think, "I am so happy how all of that just happened." [Laughs] For me, it's getting across one finish line after another after another. The emotional toll it can take to release music is putting your heart out there again and again. It's the vulnerability of that mixed with the work that goes into it. It's all hard for me. So the challenge for me has become, "Hey, you did your best. Let it go and move on." That can be applied to a song or a social media post about a song. There's just a lot of ground to cover right now.
Yesterday, as I was preparing for tour, I was trying to figure out a problem with the van as well as merch coming in and then I realized I was supposed to do an Instagram takeover of a venue I'm playing in Philly. These are all things that I need to do to help get the word out because I just took a four-year break, but it also becomes a big part of the career. Not every artist does well with that stuff. For me, that's super challenging but I also realize that it helps bring my music to people. I want and need for that to happen, so I try to find a good balance in that.