There was a moment that Katie Toupin wasn't sure she'd return to the music.
Certainly after being a part of Houndmouth since 2011, Toupin would continue to make music in some form or another. But professionally, questions lingered about her own future and whether or not the music industry would be part of it.

The last two years have brought considerable change, including a move to L.A. and an entire new creative team around her, but the end result is the lovely new EP, Moroccan Ballroom, that shows just how diverse she can be. It's taken some time but the lessons learned and confidence gained has been well worth the changes.
Analogue: After the hiatus from Houndmouth, was it obvious that you would return to music?
Katie Toupin: Yeah, I think so. I just didn't have a clear idea of what that was and what it looked like. For those two years, it was a hiatus, but I was recording a lot and writing a lot. I also moved from Kentucky to Los Angeles, so that was a big transition. There are a lot of songs that just aren't there for the universe to hear. They just didn't feel right.
When I moved out here to L.A., I started jamming with some guys and putting people together, seeing how things felt and fit. I'd write a song and bring it in to this group of guys who ended up being on the Moroccan Ballroom EP. We'd sit in the rehearsal room for a couple hours and just get a voice memo version of the song so I could have a recording of all of the different pieces I was hearing.
We did this for six or seven months or so, and some of the songs were starting to sound good. Everything just felt really natural, exactly as things should be for that moment in time. I thought it'd be nice to do a video of us playing a couple of the songs, that maybe I'd put them on YouTube and dip my toes back into the water of being a musician again, publicly.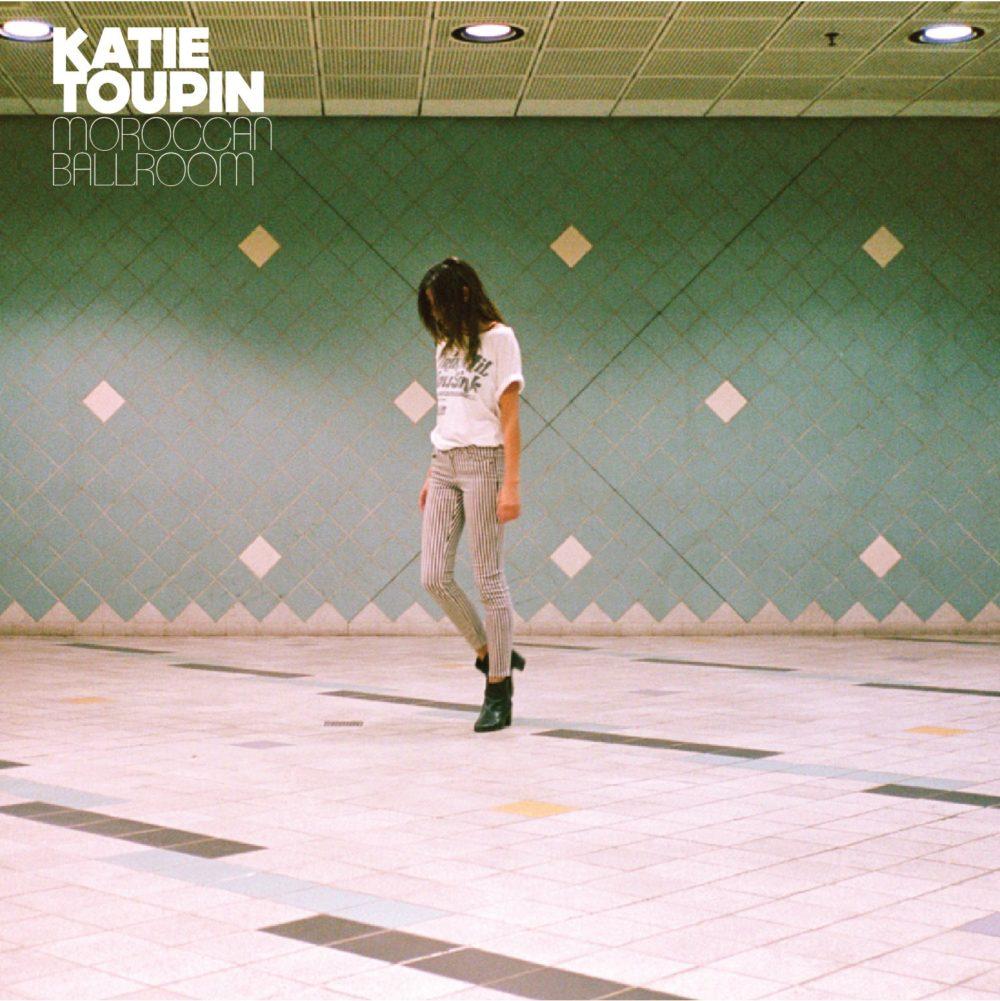 When we went to the village to do that video session, I had the five songs picked out that I wanted to do and they all offered something different. It tooks us six hours and when we listened back I really loved the sound of it. It was live and it had a feeling to it. It was in a ballroom, so it had this large, boom-y live sound. Yet it still sounded good enough to be on a record. It just hit that spot at the right time for me, so I felt really compelled to put it out as an EP.
Analogue: Is that sort of organic approach without overthinking or overplanning the typical approach for you?
Katie: No, I do my fair share of overthinking all the time. [Laughs] But I know that about myself so I'm actively going with what feels right and consciously doing that. This felt like the next indicated action and that's all that I can control. So that's the next step. It felt good to self-release it and bring it all back to square one of being a musician, having been a professional musician for 10 years in a band. It just simplified everything and made me feel as if I had ownership over the thing.
I never really thought I'd self-release anything. I wondered if we'd do the label thing or something like that, bu things have come together way differently than I thought they would, in the best sense.
Analogue: If this has felt that refreshing, I'd assume you'll continue to lean this direction. True?
Katie: In terms of self-releasing things?
Analogue: Yes.
Katie: Probably not. [Laughs] Even though I'm feeling really confident about the ownership of this thing, I feel like the next step is to have a label. I've built a team around this EP. I have a manager and a team of people now, so as they continue to grow, it's natural that a label and other pieces will fall into place.
Analogue: What about making music under your own name?
Katie: Yeah, it'll just be me.
Analogue: Did that feel more exposed at first?
Katie: Yeah, I've played with the guys in Houndmouth, or at least Matt [Myers], for as long as I've been playing music when I was 17. So it was a really big leap that was scary at times. But ultimately it was really good. It's scary to have total ownership of a thing. I don't have any band members to hide behind or a label that I can say, "They told me to do this." It's entirely me. These are my decisions and I have to own them, and that can be really scary. At the same time, it's given me a lot of confidence and I needed that.
It doesn't matter to me so much how successful this thing is. I get to make music. I get to make art. If people like it, that's awesome.
Analogue: Are you able to look back at this time and reflect on what you've learned about yourself?
Katie: There was a lot that I didn't know that I thought I knew. What I think I've learned is that there are really no rules in terms of how to go about this—music as a business. There are a million ways people go about it. I've also learned so many personal things. I've grown in so many ways that I needed to grow in since I left the band. It's been a difficult thing to do, but it's also been so worth it.
Analogue: Back to the hiatus, was that expected or not?
Katie: It was unexpected.
Analogue: When that first happened, did it ever occur to you that music as a career was over?
Katie: It crossed my mind for sure. There was definitely some fear leaving something I'd worked my entire life to build. You ask yourself, "Do I want to go through that again? Can I even do all of this again?" All of that crossed my mind. Then I realized a year or so into it that I was playing music not for money. I do it because it's fun and that's something I needed to experience again. A lot of those years were a "because I had to" sort of feeling, but I got a break from it and realized that I'd do this anyway. So it doesn't matter to me so much how successful this thing is. I get to make music. I get to make art. If people like it, that's awesome. [Laughs]
Analogue: Have you had a good response from Houndmouth fans?
Katie: It's been so positive. I feel very lucky that the people that have stayed with me have been so supportive. I played some shows in New York, Philly and Chicago and I wondered if anyone would give me a hard time about this. There was some anxiety there. But everybody was like, "I'm so proud of you" or "I'm so happy for you" or "I'm so inspired by your courage." I needed to hear that.
Occasionally there will be someone who is discouraged or angry for one reason or another. Normally it's on the internet. It's never in person. But this is my move. I write them back after they comment something mean and I say, "I'm really sorry that I disappointed you." Then they're instanty like, "Oh my gosh, I'm your biggest fan!" [Laughs] It's hysterical.