Mando Saenz is hoping this album release is also a chapter turn.
For the last several years, Saenz has been a go-to songwriter for plenty of artists in Music City, penning cuts for Miranda Lambert and Aubrie Sellers, Jack Ingram and Lee Ann Womack, the Oak Ridge Boys and Jim Lauderdale. While the Nashville-based musician is grateful for the successes he's had, he's also ready to change hats in a way—to focus primarily on his own art than to support the work of others.
Saenz will, of course, continue to write as opportunities arise, but All My Shame is both album and attempt to lean in this new direction, this new emphasis. Working with Wilco's Ken Coomer, Saenz pieced together some of his most resonant work in the last few years. The end result is a solid step in a direction that should open more doors for Saenz-as-artist—or at least that's the hope.
We recently sat down with Saenz to ask him more about All My Shame, an unexpected Ronnie James Dio cover song, and his hopes going forward.
Analogue: I want to start with your statement about All My Shame where you said, "This record was always about making something new as opposed to just being my next record." Is that about needing a challenge or just going with what interests? What does that mean?
Mando Saenz: I was just trying to let the songs themselves dictate the direction for the record. I don't know if a leap forward is as much the way the put as just a different place in my writing. It'd been a long time since my last record. Studios can be fun and you can be really creative. I think some of the best records are made by people who weren't scared or confined to do a certain thing. I have a lot of arrangements in my head when I write sometimes, and I definitely wanted to be true with those, but it was a good way to expand the music that way.
Analogue: You write for and with so many others. Is this a matter of picking from a large catalog of songs available to you or do you write fresh knowing this is a new record on the way?
Mando: Yeah, I had a big pile of songs written. Writing for my publisher and a lot of co-writes, you just have bunches. I had a hundred songs at least that I had to go through.
Analogue: Wow.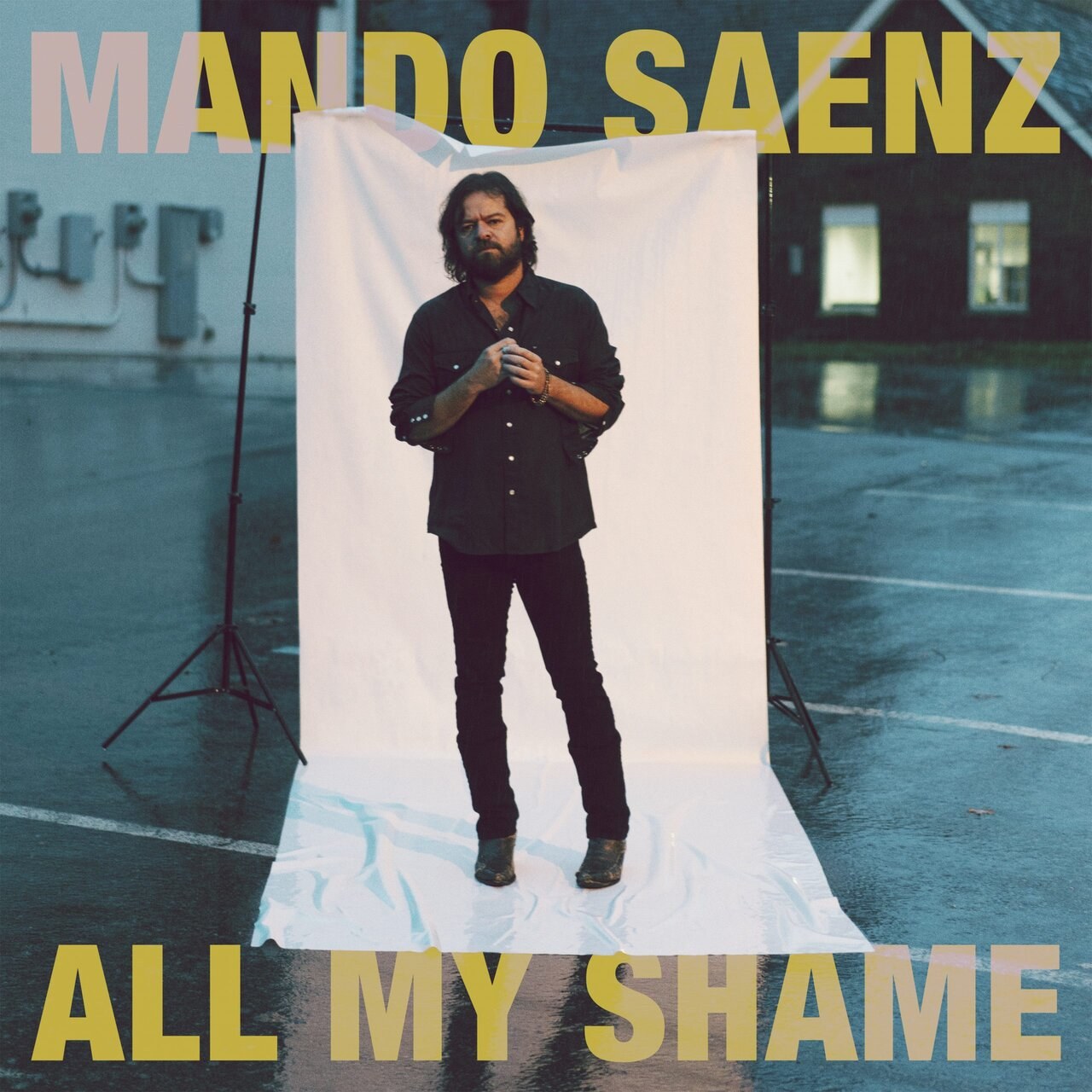 Mando: Well, a lot of those weren't even close to being anything. You just write different kind of songs every day. But I'm always trying to write for myself and write something good, but some things just fall under the category I would put on a record and some I wouldn't. That doesn't make them any better per se. It just makes it more geared toward my artist side as opposed to my writing side.
Analogue: When you're writing, has there been a moment where you're writing with someone or some project in mind but you know you'll save it for you?
Mando: Well, I'm always writing for me. Sometimes the songs just take it where they want to go and that makes it more appropriate for somebody else. Which is weird because getting people to cut our songs is nice. I've just made a conscious decision to write for myself, and a lot of times that works for other people more than me.
Analogue: You've already nodded toward this idea of "serving the song," as I've heard other songwriters talk about it, in this conversation. What do you know about that concept now after so many years as a songwriter that you didn't know when you first began?
Mando: I've definitely learned that anything can happen on any given day. Showing up to write with someone you've never met… sometimes the best things can happen from that because everything is so fresh. Even the little bit of nervousness you might have is part of the deal.
Also, always be able to come back and loop around while you're writing a song and come back to a lyric that ends up being more of the central focus of the song even though you weren't planning on it when you started writing. Maybe you had another title in mind but then you wrote something that spoke to you more than the title and you circle back and make that the song. It's just different things like that.
Every song is different. Every day is different, whether you're writing by yourself or writing for someone else.
Analogue: Are there any songs on All My Shame that stand out as a prime example of that, of a song that surprised you with where it wanted to go?
Mando: Yeah, I think the title track was like that. It didn't take long to write. Me and Chris Coleman, who wrote that song, brought in a kick drum and we started playing music. Then the verses started happening to get things going. I think I wrote "all my shame" in one of the verses and then thought, 'That'd be good to make that the song.' I think that's how it happened that way and that's just one example.
"Every song is different. Every day is different, whether you're writing by yourself or writing for someone else."
Analogue: I'd love to know the story behind putting in the Dio cover, "Rainbow in the Dark."

Mando: I was in pre-production with Ken [Coomer] going through songs and we thought maybe it'd be cool to do a cover since I'd never done one. Then in our third pre-production meeting, he said, 'I've got an idea and you're gonna have to roll with me on this. Just hear me through before you shoot it down.' He said, "Rainbow in the Dark." I said, 'The Ronnie James Dio song? That was my first concert!'
Analogue: [Laughs] Really?!
Mando: Yeah, I was just a huge Ronnie James Dio fan when I was just a little kid. My brother and I convinced my parents to let us go see him live when he came through Corpus Christi. I was in the fifth grade.
Analogue: That's pretty young to be into Dio. [Laughs]
Mando: [Laughs] Especially going to Catholic school. We were such fans of that music. It really spoke to us. It was a great show. Even today, it might be one of my favorite concerts.
So anyway, I said 'How are we going to pull this off?" Ken said, 'I was just thinking about the song and the lyrics. Let's almost do a Townes Van Zandt take on it.' I said, 'Yeah I can do that for pretty much anything.'
Then I dug into those lyrics and started working it through. Wow. I knew it was a great song, but those lyrics are just outstanding when you dig into them. They still speak to me today. Now I know why they spoke to me when I was a kid. Going through them and translating them in a way that's true to myself was really quite an experience.
Analogue: Beyond the release, are there other creative plates you're spinning?
Mando: I really just want to focus on getting another project going. That was another plan before making this. We didn't want to wait so long. I wanted to focus on being an artist who is also a songwriter rather than a songwriter who makes a record every few years.
I want to be on the road more and I want to collaborate more with people—not just songwriting-wise but artist-wise. I want to be as creative as I can since I'm living in Nashville which is such a wonderful place in the sense that you're around so many talented people. I like to think I take advantage of that, but I'd like to do a better job of it.
VISIT: Mando Saenz