Adam Turla had a beer in his face and pneumonia in his lungs.
Every veteran band has a rowdy road story (or ten), but Turla says Murder By Death was permanently changed in that moment in southern Illinois. A sick and weary front man with similarly stricken bandmates on the tail end of a ridiculously long stretch of tour dates holding out for home. Margin didn't exist. Right then and there, with a freshly tossed beer running down his face, Turla says he stopped playing the encore and packed it up—the only such moment in the band's nearly 20-year history.
That turning point came in 2013, a year of sea changes for the Midwestern band. Turla and Sarah Balliet were finished with endless tour runs. The band also found Kickstarter. Turla and Balliet settled deeper into Louisville and took on building projects, including Lupo, a hip new pizza restaurant that opened in 2017. The members of MBD became busier than ever, but the work was more varied, more rewarding, more fulfilling.
Turla says he still loves a raucous crowd, and on the verge of a long fall run, he sounds excited to step out once again. A stronger sense of home, a healthier sense of balance, and a clearer sense of community are all a part of a renewed band making waves with killer new album, The Other Shore.
Analogue: You've started a restaurant and before that you're flipping buildings in Louisville, taking on these projects that consume time and energy and effort. Is that good for the band at all that it keeps you fresh or does it distract?
Adam Turla: Yeah, you can look at it both ways for sure. I think this time it was good for the band in a lot of ways. Basically what happened is that this band has been around 18 years. The first 13 or so, we were just always on tour. We were making so little but we were growing and knew that we needed to be on the road and nickel and dime over and over again in order to be able to continue to do it. We weren't able to enjoy what we love most, which is writing and getting the songs together.
Around 2013, we realized we were touring too much so we decided to play less shows and we were finally in a position to do that. However the problem was that we also assumed all these other projects. [Laughs] We're just used to working so hard. Work ethic has always been a huge part of this group, not only out of necessity.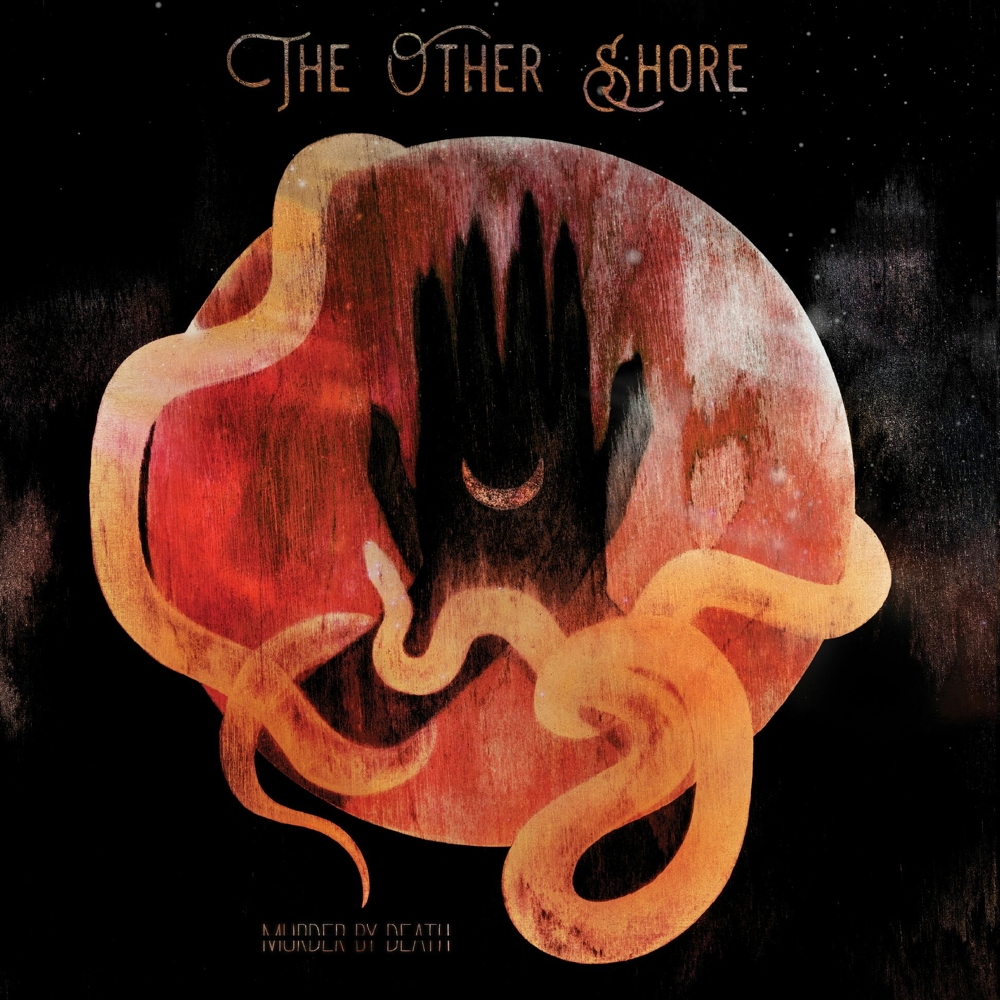 So the restaurant has given us a lot of perspective. The difficulty of starting a restaurant really woke us up to the fact that we have such a good thing going with the band. I was so stressed and working like a dog. Sarah and I were working 80 to 100 hours a week for a year-and-a-half, just consistent with no breaks or vacations with an occasional one day off. Yet even then the stress is still there on that day off.
But I felt I channeled that stress into this new record. I was trying to figure out some way to use it and when I sat down to write it, I enjoyed it so much. Then I showed the songs to the band and they really liked the songs, more than usual. It made me realize how much I love being a musician and how lucky and excited I am to do this.
As we made the record and it started coming to life, taking a break to do this other project made me aware of everything I'd done in the past and sometimes you need to just take a pause. We didn't play as many show in 2016 or 2017 but now we can play more shows in 2019 because we're rested and ready as a band.
Analogue: You mentioned 2013 and that seems about the time you guys started using Kickstarter to connect with fans. Was that a part of the transition?
Adam: That's a great observation. I think maybe to some extent. We used to do tours for three months straight when we had a new record. You're just grinding and grinding and you feel like such a zombie at the end. I wouldn't be able to converse with anybody because I hadn't done a thing for three months. You're just up there playing the songs. You could travel the world and it didn't matter.
I remember in 2010, we finished a tour on the island of Mallorca off of Spain. I was so excited to be there in the sense where you think, 'I can't believe I get to be here for free.' But I was just sitting there at this restaurant table with Sarah and we were just zombies. [Laughs] We had nothing left. I remember thinking, 'This is not how you're supposed to be in Mallorca!'
I was just sitting there at this restaurant table with Sarah and we were just zombies. [Laughs] We had nothing left. I remember thinking, 'This is not how you're supposed to be in Mallorca!'
So in 2013, we were on a seven-week tour. I remember the moment well because I'd woke up in New Orleans with bronchitis and pneumonia. I walked myself to a clinic and got some medicine. Then the next day, we played in Carbondale, Illinois. I sang and thought I'd tough it out since we had three days left on tour before we got home. I'm on stage doing the encore and some guy who is just too excited throws a beer and the whole beer splashes and hits me in the face. All of the beer is on my face.
So I stopped in the middle of the song and just said, 'Nope. I'm done.' [Laughs] It was the only time I've ever done that, but I'm up there with these serious illnesses singing my heart out even though it hurts and then I get a beer in the face. I was just like, "Game over." That was the moment that I realized we're not doing seven-week tours anymore because I always end up sick and your body just says, 'This sucks. Stop it.'
Back to your Kickstarter question. I think it gave us a way to not have to constantly be seeking out new ways to engage people. It's a direct line to our fans. All I have to do is post and say, 'If you guys want some crazy shit, let me know. Tell me what you want.' There's already a certain element of patronage of any kind if you're an artist where people are supporting you. But this is such a direct and simple way that cuts through the chase. We've done three records through Kickstarter and it just makes sense.
It also removes the bullshit factor, that artists are supposed to be floating around doing their thing and pretending that they're not selling something. It cuts through that lie and says, 'I'm doing my thing. If you want it, you can buy it here. And if you do, thank you very much.' It's just more honest.
Analogue: I love the juxtaposition of that same season. I've worked in that crowdfunding industry myself in the past and know well what those fan interactions look like. In the same season you are hit in the face with a beer, I'm assuming you're also receiving these direct messages from fans encouraging you in these meaningful ways.
Adam: Yes, it's so much cooler! I really prefer the person saying, 'Hey, you're so important to my wife and me. We want you to cover this song for our first dance next year.' Someone else will say, 'This song helped me so much through the death of my father.' We get stuff like that almost every day. That's the interaction I want, not someone showing up to my job and putting a beer on my head. [Laughs]
I don't mind a raucous crowd. I love getting out there and I'm really excited to hit the road. But you have to admit that seven weeks is just a bit too much for me. I have too much responsibility at home and I want to stay healthy. We're finding better ways to do it and to have this be more enjoyable.
The most validating thing that can happen to us is someone saying, 'I'm so glad this exists.'
Analogue: This new album is presented as a "space-western" narrative. Was that something you had a vision for going into the songwriting sessions?
Adam: I try to be really careful to not go into anything thinking, 'This is what I'm doing.' I think it's really important to not get bogged down with setting a plan because you can't force something like that. In this case, I was writing tons of songs and I had three different ideas for three different albums that could happen with different vibes. As I presented songs to the band, the ones they liked were pushing in that direction. I try to write certain songs that are very direct and says, 'Here's what is happening.' Then I write others that are vague or more mysterious. I realized there was a thread appearing between some of the vague ones and some of the direct ones. There was just a story emerging.
The ones the band seemed to like the most were the ones that were pushing this longform narrative. I was really resistant because we'd done this before, but it had also been 10 years since our last narrative record. It just came together really well. From a fan perspective, I'm also really psyched because it's definitely a fan favorite from the get go. We're getting so much positive feedback. We've never got this much positive feebdack out of the gate. It's exciting to have that happen on your eighth record—to know that you can still move people right out of the gate and they don't have to grow to get into it. It's a great feeling.
Analogue: That has to only embolden all of the choices we've been talking about.
Adam: We've had such a strange career because we've been rejected by the mainstream throughout our whole career, even the hipster mainstream, so we've always had to do things our way. We've never been critical darlings. We've never had a top-selling record. We've never expected that either because it's not the music we make. But all we really need to make this work is us doing our thing and people responding to it and feeling like it all matters. The most validating thing that can happen to us is someone saying, 'I'm so glad this exists.'