Adam Thompson admits it doesn't take much rehearsal to get ready for this upcoming U.S. tour given the source material.
That didn't stop We Were Promised Jetpacks from spending three straight days getting ready for a nice U.S. run in July to celebrate the 10-year anniversary of their debut, These Four Walls. The songs have largely remained in the band's live repertoire, which means most of the material. Thompson and company had literally just wrapped the final practice when we sat down to talk.
For Thompson and the rest of the Scottish rock band—which includes Michael Palmer, Sean Smith, and Darren Lackie—the FatCat Records reissue and subsequent tour allow them a rare moment to reflect on 10 years in the business. That's 10 years in cramped tour vans and hotel rooms. That's 10 years of writing and recording, of fans-turned-friends, of sweaty barrooms and packed theaters.
Ten years ago, U.S. audiences were quick to accept WWPJ alongside other Scottish faves like Frightened Rabbit or The Twilight Sad. The response to These Four Walls provided an instant platform upon which Thompson and company would continue to build, right through last year's The More I Sleep the Less I Dream.
We recently caught up with Thompson to hear more about the lessons learned over the last year, his excitement to see U.S. fans again this summer, and why last year's indie release failed to garner as much attention as he would have liked.
Analogue: You just wrapped your final rehearsal for this U.S. tour. How were things feeling in there?

Adam Thompson: Good! We're all really looking forward to it. We've always regularly played all the stuff off of our first album, so there's not too much going back and listening. There were a couple tunes we had to listen to on Spotify to try and remember what the hell we were doing.

But it's just really nice because it's a kind of stress-free tour. There's not any new stuff where you're worried about how it will go down or anything like that. We're just having a party with it and enjoying it and meeting people who have been listening to it for a long time and seeing our friends over in the States.
There were a couple tunes we had to listen to on Spotify to try and remember what the hell we were doing.
Analogue: How much reflection happened on your part when you decided to release this anniversary edition?
Adam: I think we did most of our reflecting a while ago when we asked whether or not we should do this tour. We just decided, 'Why not?'
Analogue: What was the consideration there?
Adam: Well, it was not long after our last album came out. We didn't know if we should do a tour like this or just continue touring with our new stuff. So that became a debate. It also feels a bit weird to play an album from start to finish. We haven't really done that since this album came out. So there were plenty of things to think about. As a band you always want to move forward to new things. It takes a lot of time as well and stops us from writing new music.
So there's a lot of things to consider, but in the end it was like, 'Ah, fuck it. It's just going to be fun. Let's just enjoy being in a band and enjoy the fact that we made an album that connected with some people.' [Laughs] We thought it'd be fun for us and anyone who's a fan of the band.
Analogue: Have you heard from fans who are excited to take this journey with you down memory lane?
Adam: Yeah, a few tolks on Twitter and friends and all that, it just seems like a nice thing to do. Also for anyone who has lost contact with the band, it could be a nice way to reconnect with us.
Analogue: How much do you remember of those initial emotions when you first wrapped the recording sessions for These Four Walls? Or do you remember the conversations with the other guys about how they felt?
Adam: It's such a long time ago. It was probably long ago enough and we were young enough that we didn't talk about our feelings about anything. [Laughs] You just did it. It was a really naive time because none of us had any experience in the music industry. We didn't really know anything. I'd never been so surprised to learn that once we'd recorded our album, a tour was planned for us. I was just like, 'What?' I couldn't believe it. There was a real innocence about that sort of time. Those are also all songs that you wrote in high school and through university. So those are songs we wrote at 18 or 19. That makes it hard to remember.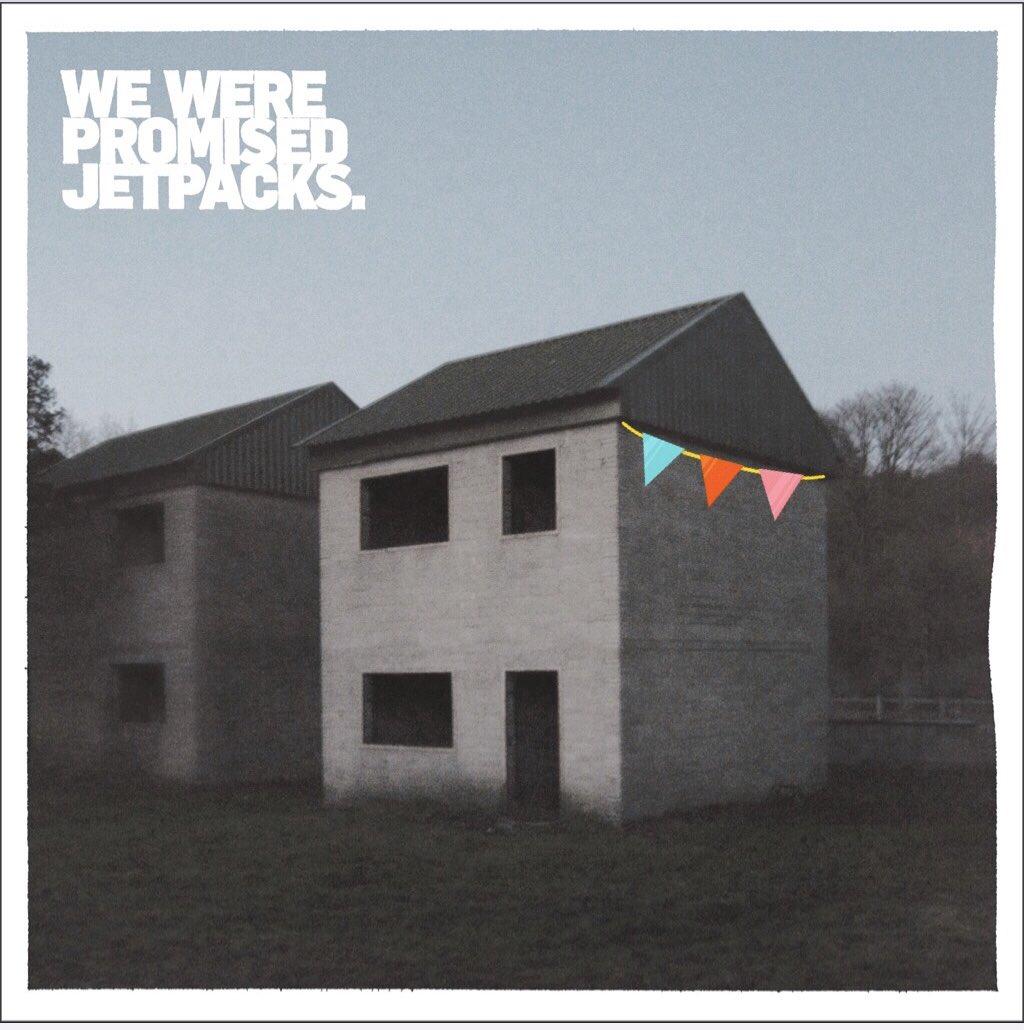 Analogue: What did you think would happen with those songs?
Adam: Honestly I didn't know. I didn't really expect that much. We were just happy to be on FatCat with Frightened Rabbit and The Twilight Sad, two huge bands that we knew and admired. It was never like we were pumped up or expected to be a big thing. It was always just, 'Let's see what happens.'
Analogue: You're coming to the States to tour the anniversary release. It caught on here--
Adam: Yeah it was pretty early on. We did that tour with Frightened Rabbit and The Twilight Sad in September, 2009, and we could already tell at the gigs that folks were turning up for us to play and they were into it. That was the first time where we thought, 'Oh, this might be okay.' It didn't do anything on the charts or anything like that—that's never really been a thing for us. But it seemed to resonate pretty quickly, so we just kept booking tours in the States and kept coming back hoping people would keep coming.
Analogue: America has always been good to you then?
Adam: The first gig we did was at the Bowery Ballroom, and it was a KEXP concert. They put us on as their Song of the Day. I remember being told a million people downloaded it or something. Then we went to SXSW before the album came out. It was exciting. Do you remember Hypem? Is that still going? They were telling us we were the most blogged about band then. It's so funny to think about something like that. [Laughs]
Analogue: That longevity is so rare--
Adam: The reason mostly is the pals that we are. I just enjoy doing this together. It's a nice, fun thing that we do, and I still really enjoy it. I enjoy touring. I really enjoy writing with the guys. Maybe beforehand, it was about wanting to do something cool and interesting. Now I want to do it because they're my pals.
Analogue: Is there a specific achievement you are most proud of in your time as a band?
Adam: I think it's the last album, because it was the one that had the most uncertainty around it. The record deal with FatCat finished after the third album. We had a fifth member that left the band. We split with our managers we'd had since we were 18 or 19. So there was a whole sea of change and we really hda to dig deep and believe. We didn't do any gigs. We just kept coming back to this basement practice room we had. Sometimes it was horrendous wondering if we were still any good. We really had to dig deep, so I think that's the one thing I'm proud of. I still really liked it.
Analogue: That longevity is so rare.
Adam: Yeah, honestly it's just because of the fact that we just get on so well. It's very intense to do these big tours together. It is 24 hours in each other's company, so I would see that as the reason why most bands split. We've had crew come out with us and they'll say it's a surprise to see a band who actually likes each other. They do so many tours and people are just pissy to each other or they want attention or they're comparing who sleeps in what room. We usually deal with things in a fun way. We're all used to each other and how everyone acts. If you know someone needs some space, you know to just leave them alone and not push their buttons.
Analogue: You mentioned how proud you were of the last album. Do you feel it got its due?
Adam: To be honest, it didn't really get any dues. I think it's a really strong album and I think it's very much us and exactly what we wanted to do. But it does feel like it's passed through without much fanfare. We seem to have lost the support of Scottish press. No one seems to give a shit about anymore. The U.S. was good, but there weren't many reviews on any major website reiews. It was underwhelming. I think the folks who have heard it have liked it. I think we just have to keep being who we are.