The lockdown came at an ideal time for Andrew Oliver and his bandmates.
That's not to say anyone wanted to go through anything resembling a global pandemic and the public protocols that emerged from it, but for a band like Wild Rivers, one that had been on the go year after year, the respite was a welcome one—at least at the beginning.

As the band slowed a tour schedule down to prepare for a new album, the world demanded a global shutdown of activity, which allowed them to go from three weeks in the studio with producer Peter Katis to an elongated approach that brought about some of the best pop hooks of the new year.
Sidelines is the band's new album, a beautiful expansion from the trio's acoustic origins, but one that remains centered on smart hooks that sink deep. We sat down with Andrew to tell us more about the way the band is emerging from a long time at home so ready for the road ahead, armed with new songs that fans are already growing to love even before they're officially released.
Analogue: As you're easing back into shows, how have things been for you?
Andrew Oliver: It's been great. Right before the lockdown and the pandemic and everything, we'd been touring heavily for a few years. We'd started to maybe take it for granted. We were yearning for more home time and stuff like that. Then after we weren't able to do it for long, we realized it's our favorite thing and it's what we need to do.
We feel really present. Everyone's stoked to be moving around again and seeing new faces and meeting new people. I guess the last couple of years of looking at Spotify numbers and all is so impersonal. It's nice to put faces behind the listeners and have that reinvigorate why we do this.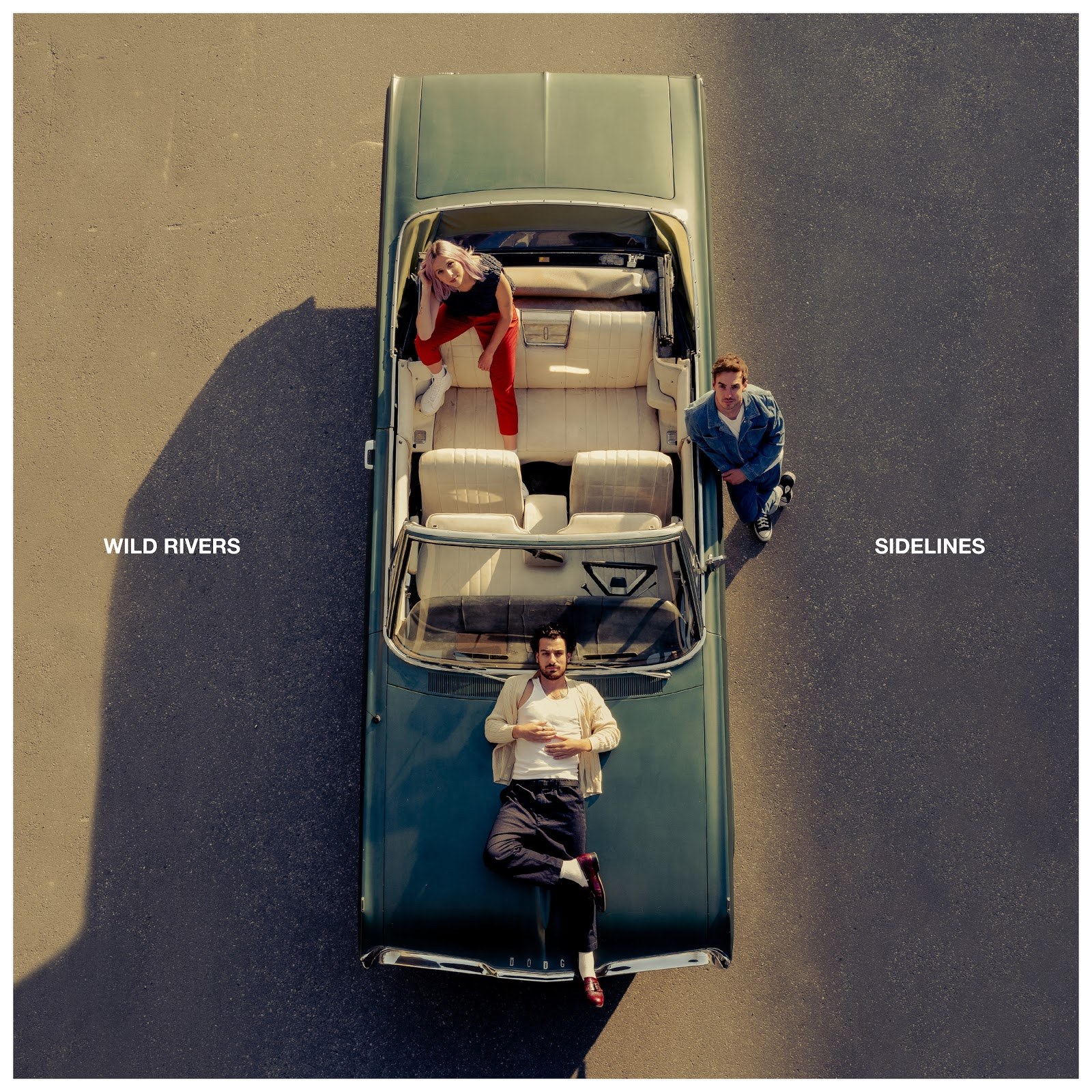 Analogue: Can you take me into that? You said you feel present, so did you feel absent for a while?
Andrew: I think so. It wasn't something we ever really planned on. It picked up and it got to the point where we were doing a ton of shows. Maybe I'd lost sight of how special it was that we were doing this, like anything else in life if it becomes your normal, it can lose the magic a bit. Having some time away from it was tough for everybody but I think a big silver lining was realizing that it's way worse to not have it. I think a lot of it was travel-related, too, just being in a different hotel or motel every night. Now we see the adventure in that stuff again.
Analogue: How long into the pandemic did it take you to feel some of this?
Andrew: Probably three months in. That'd been the longest time we'd gone without doing shows in a few years. I think we started to get a bit itchy to play again. Fortunately we had something to do during it. We had to record an album, so I think it was after we had all these new songs with nowhere to go play them, that's when we really started to get anxious about the idea of getting back out there again.
Analogue: That had to feel good, then, to at least have a routine for once.
Andrew: Yeah, we hadn't had a large stretch fo time where we'd just focus on recording and not break up the recording process with shows or any promotional efforts or anything like that. It worked out that we had a stretch of time to really dive into the record and now we're back out there.
Analogue: I love what I hear on the new album, especially in terms of the smart hooks all over the place. When you look at it from the inside, are you proud of the same?
Andrew: I think we probably don't do a good enough job of appreciating what we create, but we all gave the album a listen in its entirety on the night it came out. It hit me then how crafted and together the whole record is. I think part of that is having a pretty drawn out recording process.
Originally the plan was just to go to Connecticut for three weeks with Peter Katis. When the pandemic started, we had to drive home because we thought the border to Canada was going to close. We ended up doing it in 15 different little makeshift studios. It was a very un-smooth process, but I think the benefit of that was having so much time to dive into each nook and cranny of a song. We had the chance to make sure everything was catchy. It's nice to know that it's connecting in that way. It feels great.
Analogue: So you were able to get with Peter?
Andrew: Yeah, we did two weeks with Peter in Connecticut, which was awesome. He's someone we've had on the top of our list for a long time, because he's got so much sonic textures in the records he does. That was big for this record was to expand our acoustic base and widen the palette.
So we had a great two weeks with him and then it was a process where he would engineer the recording sessions. We would send him the files remotely and he'd mix them. Then we'd talk back and forth. It wasn't anything we were used to, but the complexity of the process resulted in a cool complexity on the album, a little extra depth on the album than if it had just been a smooth three-week session.
I think we first heard his work on some of the National albums he did. Then we went on tour with a band called The Paper Kites. We opened for them for their U.S. tour and they'd just done their new album with Peter and we loved the sonics on it.
As we were touring, we were making the plan for the record and ran into him at a show in New York. We got along well and loved the idea of going somewhere remote for it. We had this old Victorian mansion in Connecticut that was filled with every synth and recording gear you could want. He was the man for the job.
Analogue: How are the new songs being received since you're out on the road?
Andrew: It feels really great. We started opening the set with the opener from the album and it sets the tone for the set. We're seeing people sing along already. We did a tour in September and October and the album hadn't come out and we started playing "Safe Flight" that's the last song from the album. I guess people were sharing videos from it or something, because by the end of the tour, there were people singing along to this song that wasn't even released yet. That was definitely cool and gave us some confidence that these songs could connect with people.
VISIT: Wild Rivers