Lauren Denitzio have every reason to be proud.
As the central figure behind Worriers, Denitzio have always had their hands at the controls of the band's music, ever since Worriers' first EPs were released more than 10 years ago. But it's taken some time for experience to breed confidence, for confidence to breed boldness, for boldness to breed exploration.
Trust Your Gut is the latest album from Worriers, the second release this year after Warm Blanket in the spring. Together they display a pandemic-long learning curve for Denitzio—from the subdued solo work on Warm Blanket to more dynamic collaborations on Trust Your Gut. The end result is record with its head held high, a perfect amalgam of the influences Denitzio has carried all along distilled through some expert musicians.
On the verge of a new album release on September 15, we asked Lauren a few questions about the journey of the last few years and how they've learned to trust their gut on this side of sheltering in place.
Analogue: I enjoy experimenting somewhat with cocktail recipes and tweaking things to taste and I couldn't help but think of that when listening to Trust Your Gut. It felt like I was listening to this great recipe that had been dialed in after some time that includes so many flavors and ideas. Does that resonate with you at all?
Lauren Denitzio: I identify with that analogy. It's not that there's been a lot of trial and error, necessarily, but the concept of having the experience with songwriting and collaboration and touring with bands that don't necessarily sound exactly like us. It's having tastes in music that doesn't necessarily sound like the band I started.
So I think you're totally onto something that this record is definitely something I feel has been the culmination of a lot of hard work, both in the last couple of years as we've been working on it, but also for myself as a songwriter.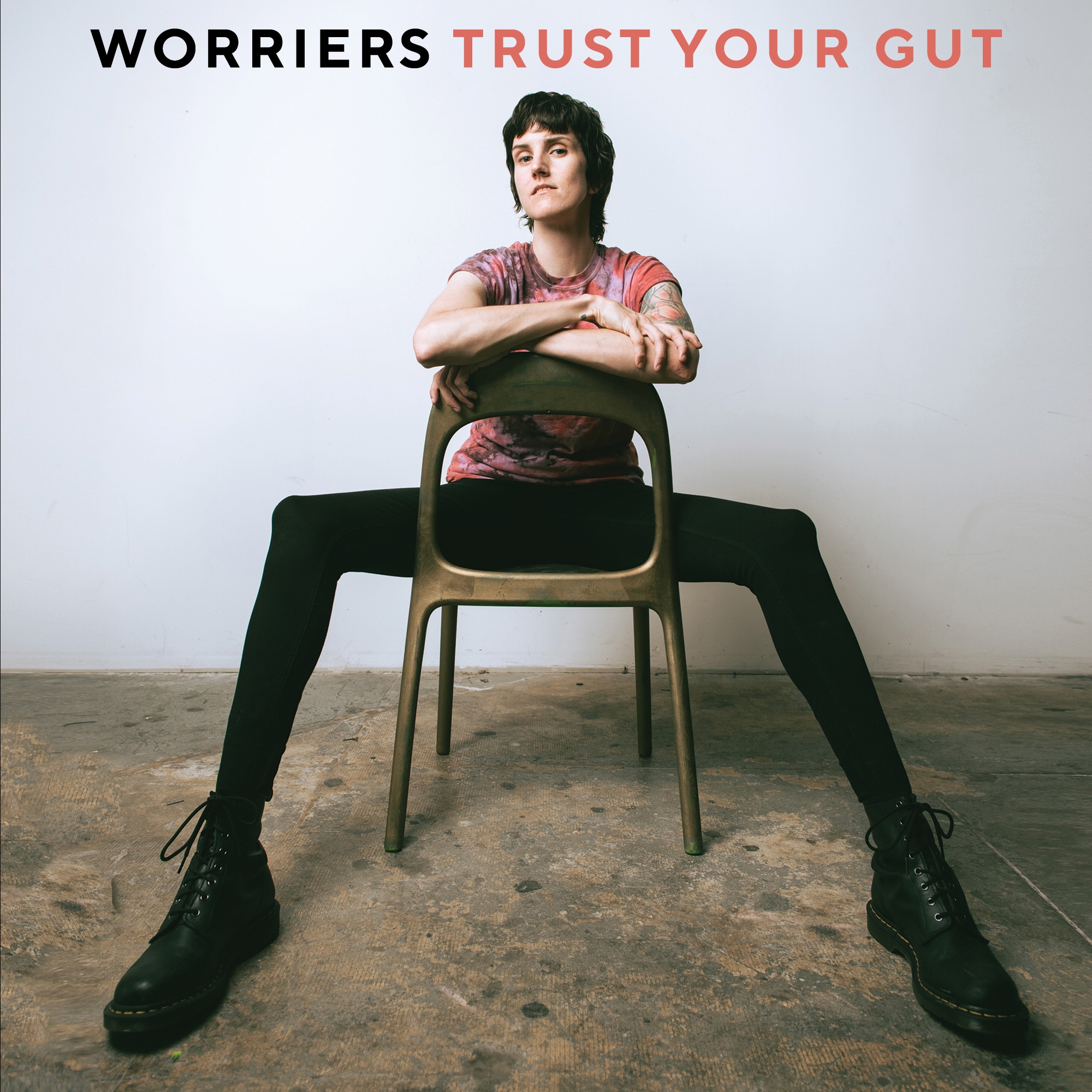 Analogue: This has been a remarkable year in terms of output, but has this been that prolific of a season or is some of this a backlog of having been locked up during the pandemic?
Lauren: A little bit, definitely. That definitely had something to do with it. But I moved to Los Angeles a year before the pandemic hit and none of my bandmates live in L.A. I was traveling back and forth to New York and when I moved here, it was pretty easy to see people and practice and schedule things in a typical way for bands these days. But when I couldn't leave, it both forced and gave me the opportunity to flesh music out in a way that was not dependent on my bandmates. It was a lot harder to wait for the time where we could all be in the same room together or even having to send things back and forth takes a lot of time.
So I thought about how I could play around with these songs without having to go back and forth with people. It allowed me to write Warm Blanket, which other than Adam helping with drums remotely recording parts I'd already written, I wrote that entirely by myself. Then being able to focus the collaborative effort with Trust Your Gut really gave me the skills and put me in a position where I had to learn how to record and how to demo things.
So it all put me in a different scenario for my writing process.
Analogue: You said Warm Blanket was really a solo effort and then you mention bandmates living all over. What is the relationship there? Because it's been a rotating collective in the past, right?
Lauren: So before we really tried to have it be that there was one line-up of people who were obviously writing all of the songs with me and working in the studio. Then if someone couldn't go on tour, that was okay. We'd find a fill-in. That line-up had changed over the years, but for a long time it was myself, Frank [Piegaro] on guitar, Mikey Erg on drums, and Nick Psillas on bass.
Over the course of the pandemic, Nick had other things he wanted to do and touring wasn't one of them anymore. I kind of accidentally started playing music with Atom Willard just for fun. He ended up starting to write songs and I said, 'I think this is the next Worriers record. I think we're writing this next record together.' He was really into it and has been an awesome collaborator through the whole thing.
Once that started, I realized that because we're not all based in the same place, the way this record was going to be written was like, 'Okay, who are my ideal people to write with and collaborate with for the songs I'm trying to write on this one.' If they can tour with us, great. But I was just going to focus on making the record and recording the record I wanted to make and figure it out after that.
Basically it's complicated but as much as it is a solo project and they're my songs, the people that I collaborate with aren't just hired guns to play the parts that I write.
Analogue: Is this answer different than what you would have a c o. w joij
Lauren: Yeah, I want to say the music comes first to me at this point than the lineup. It's just a different world these days, which sounds cliche. [Laughs] But I'm so excited about the music that we were able to write and I want to be able to do it justice on the road. I think I realized at a certain point to say it is my band.
There are a lot of things that I grew up with, coming out of more of a DIY punk rock scene, being the front person of a band can be really awkward and almost frowned-upon by some folks. I got to the point where I was like, 'It's okay if I do that. It's okay to make me the face of it.'
Analogue: Are you uncomfortable talking about that even now?
Lauren: A little bit. But it's okay.
Analogue: So your ownership of these things is still in process?
Lauren: A little bit but in more of a way that it's for me to work out what my process is for that and my voice in that.
Analogue: Yeah, I ask these things because looking at this year just seems like you'd be perhaps more proud of what you're doing these than ever before. Safe assumption?
Lauren: For sure. One hundred percent. I can totally identify with that and I think that's accurate.
Analogue: You brought up being brought up in the punk scene. How does that early punk ethos factor into how you're making music today?
Lauren: I think you learn to do a lot with a little. I think you learn at a certain point that you don't need to ask anyone's permission to make what you want to make or play shows when you want to play shows. Finding a way to make it happen is probably the biggest influence there. We've had a lot of amazing support from a lot of amazing people and labels, but at the end of the day, I've always felt like we just have to find a way to make certain things happen.
Analogue: If this record is the culmination of all of this, is there something identifiable within it that you are the most proud of or is that hard to differentiate?
Lauren: With Trust Your Gut, I think I'm really proud of the dynamic range I was able to work on there and the way I was able to collaborate with people and produce the record that I wanted to outside the confines of what the band had traditionally been, which was just like two guitars, bass, and drums and maybe some piano every once in a while.
I definitely think I'm the most proud of how I've been able to take everything I've learned over the years about recording and production and arrangement and make something with people who I really admire and love working with and how we were able to make something together that I'm really proud of.
VISIT: Worriers
Photo: Lauren Desberg