It's called the Heartland for good reason.
Joel Levi's journey from the Midwest to the Mid-South ends with a familiar destination for most musicians, one that lands in Nashville with the hopes of making it. Being in Music City makes sense, as it's hard to beat such proximity to any and every avenue needed for artists these days. For Levi, however, it's his origin that helps set him apart—or at least the one that allows him to so earnestly inhabit the Heartland vibe.
Born in a small post-industrial town in central Indiana, Levi's country is Mellencamp's country. It's the stuff of Petty and Prine. It's termed the Heartland because everything is laid bare—music made to connect in meaningful ways. Specific narratives are expressed in personal ways in the hopes that a shared story will result in something that betters the world—and self. Even as Levi finds himself in Nashville these days, it's the heart(land) which still fuels his work.
"A lot of my songwriting tends to be a cathartic experience for me," says Levi. "Sometimes when I'm writing about a personal moment, I can have some hesitations. I've found that when I let my guard down, listeners seem to identify with the emotions I'm describing.
"A lot of the topics I sing about address making mistakes and trying to own up to them. I've always been fascinated by the collateral damage one of my decisions can make. I personally don't get much value from keeping a journal. My self expression and healing comes through the songs I write."
That collateral damage can be heard on recent singles like "Opened Fire." Levi admits, "We have opened fire / Without thinking twice / We don't mean the words we're saying / We're just screaming in the night." The analogy is simple. The story cements a moment. The infectious mid-tempo melody does the rest of the work.
Meanwhile, "Will We Ever Change?" is a barroom anthem that asks tough questions of all parties involved, perhaps the same ones who "opened fire" on each other. Levi begins by stating, "You get what you wanted, baby / Will you ever change?" However it's not long before he acknowledges his own complicity by asking if not only he can change but whether the cycles occupied will ever truly stop. "Will we ever...?" he sings as the song closes.
Wading into these sorts of lyrical statements can be uncomfortable terrain for some artists—the questions even more so—but Levi says it's his only mode of operation. "There are a lot of artists that find comfort in the vagueness of the lyrics they write," he says. "I tend to go the other way, and flesh out specific topics in my songs.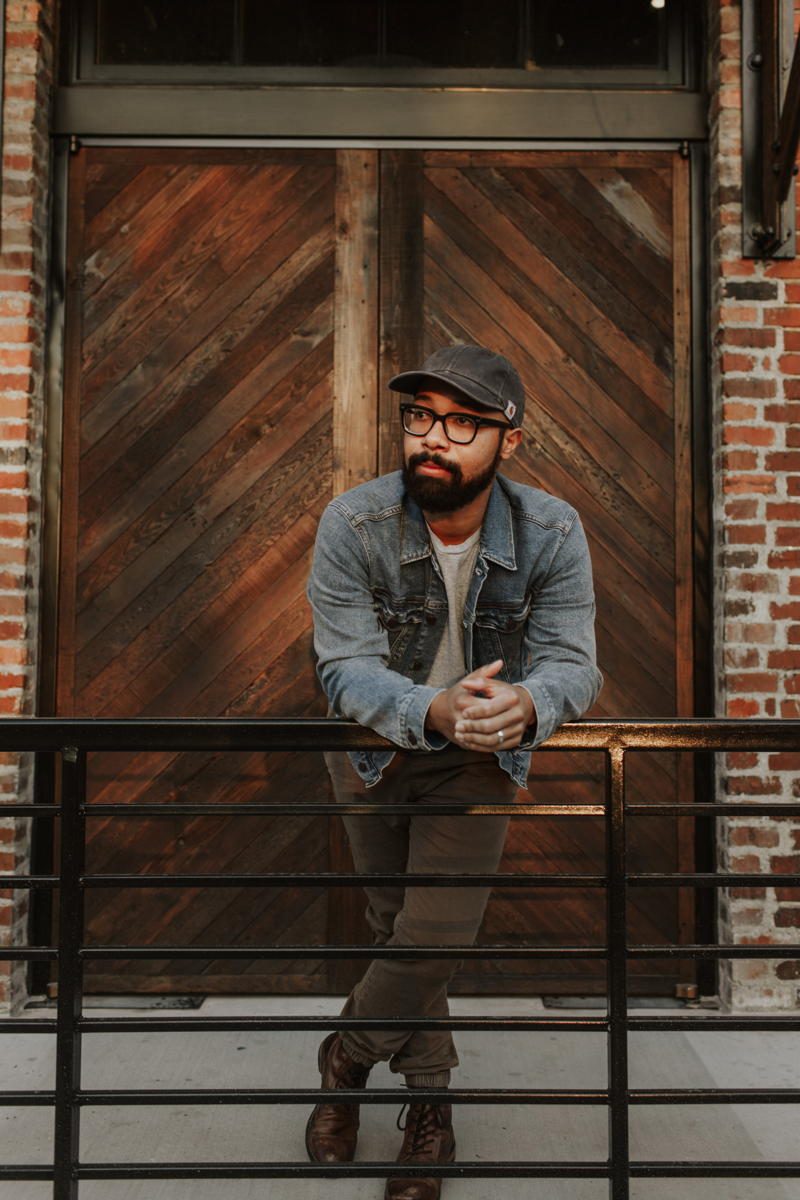 "I write fairly literally and have influences from the folk and Americana genres. There's something about that storytelling style that has always resonated with me. Americana walks a fine line of specifics, but can be vague in its own right. This combination is what I'm striving for. I want to inform the listener, but also provide unique metaphors to shed new light on a subject. It's not easy being vulnerable, but I don't know any other way."
What works so well about not only Levi's music but other masters of this Heartland sound is how well the artists involved—Levi certainly included—can distill down their ideas. It's the placement of key details, the angles of the camera just so. Somehow within the span of a few minutes, set within the confines of a familiar pop music structure, a scene and its sentiments can all be conveyed and made memorable.
"I'm a big fan of the powerful simplicity of Jason Isbell's songwriting. There's something about his straightforward storytelling that has really inspired me. I was 25 years old when he released his album Southeastern. Ever since he has inspired me to try and write songs that could reach that level."

Levi says "Elephant" is his "guiding star" in particular, a highlight track from Isbell that serves as the ultimate example. "He took the simple phrase "elephant in the room" to create a poignant story about his friend who was battling cancer. That's the kind of art I'm trying to make. I want to talk about real life situations and place them in a new light to tell stories that really mean something."
VISIT: Joel Levi