Courtney Barnett wants to be honest with us.
Or at least as honest and direct as possible within the confines of a ten-song album. That's tricky, but not tricky enough to stump Barnett. She established her distinct wordplay and storytelling abilities on previous albums with songs like "Avant Gardener," "Elevator Operator," "Boxing Day Blues," and most recently matched riffs and wits with Kurt Vile on last year's Lotta Sea Lice—itself a complex exercise in lyrical excavation and communication. Barnett (unlike Vile) imagines entire vignettes and follows them down to their occasionally awkward ending. But she also extolls the value of brevity on occasion, a that trait reigns over Tell Me How You Really Feel.
"Hopefulessness," the album's first track begins, ominously enough, with an atypical detuned guitar and ends with a tea kettle that slowly winds down to nothing. If it's a metaphor, it is a direct as possible: the kettle boiled over and steam has to be released before settling back down into normalcy. To that end, "Hopefulessness" comes in five succinct verses, typically in triplet form, and uses some the more obvious rhymes in the English language: "heart" and "art," "say" "hate" and "way," "blues" and "rooms." The chorus consists of only four words, three are repeated twice: "I don't wanna / I don't wanna know."

Lyrically, there's no 'wow' factor inside Tell Me How You Really Feel; no lightning bolt moment like hearing "Elevator Operator" open up an album and spill the guts of a record out on the ground, like on Sometimes I Sit and Think... Though Barnett sneaks in a few lines of dead-on observance ("Everyone's soaked in animosity / It's vicious in winter, you never say what you mean" from "City Looks Pretty"), but therein lies the attraction and the stark beauty of Tell Me How You Really Feel. The payoff—and it's almost all payoff—resides in the spaces without words, the spaces where there resides only space. It's laced inside the emotional exposure of "Sunday Roast," in the way Barnett reassures us, "I know you're doin your best / I think you're doin just fine," and also in the way the bass and drums lift up and eventually start to carry "City Looks Pretty," "Charity," and "Walking On Eggshells." Instead of pulling triple-duty as lone guitarist, singer, and songwriter, Barnett relies on her band as a cushion to fall back on during verses. Her choruses are still elevated by her guitar work, guitar tone, and her knack for vocal lines that carve out their own space, but she's got a little more help on this record. And we could all use a little help.
Although, within the space she inhabits are some of her more personal reflections, a sentiment that fits directly with the album title. "Charity" is essentially a plea for time, patience, and understanding: "Can we talk about it once we've slept? When can we / yeah, can we work it out?" It's that moment of self-doubt that you have to listen for. Blink and you'll miss it on songs without obvious titles about neuroses ("Help Your Self," "Need a Little Time," "Crippling Self-Doubt and a General Lack of Confidence"). "Charity" is built entirely around the moments in life that cause the most stress: companionship, illness, money, love, sex, listening or a lack thereof. And then there's the methods we use to cope: "Meditation only makes you more stressed out," "Medication just makes you more upset." There's nothing left to give in "Charity," it's all been used up. But that's an accurate portrayal of how our lives operate. The ego and the self dominate our will. And though we try our best to pay attention to the needs of others, we, most of the time, end up losing our temper.
Letting out the animus can be cathartic, but it's always the controlled anger that has the most bite, even if it's not exactly what our therapist would recommend.
Barnett doesn't have much to apologize for musically, but Tell Me How You Really Feel sounds like one, long mea culpa, complete with bits of tossed-off, even snakily honest thoughts ("I'm not claiming / I'm some patron saint"). "I got a lot on my mind / But I don't know how to say it," she sings on album ender "Sunday Roast." Well, maybe. Or maybe that's only how she sees her own mangled words.
Barnett has plenty to summarize when dispensing some of her righteous anger. "Nameless, Faceless" is dismissive, vindictive even, directed toward the titular person and offering an apology for their learned behavior: "I'm real sorry / bout whatever happened to you." While, "I'm Not Your Mother, I'm Not Your Bitch" is almost all fury and fuzz guitar. It's not as memorable as it's following tune, "Crippling Self-Doubt and a General Lack of Confidence," but taken together the three tracks, numbers 5, 6, and 7, respectively, comprise Barnett's primal scream therapy sessions. It amounts to a dull roar when compared to channels other musicians employ to funnel their rage, but more-or-less sounds like the point of these songs. Letting out the animus can be cathartic, but it's always the controlled anger that has the most bite, even if it's not exactly what our therapist would recommend. We're better off using tried-and-true methods like medication and meditation for best results.
Or are we?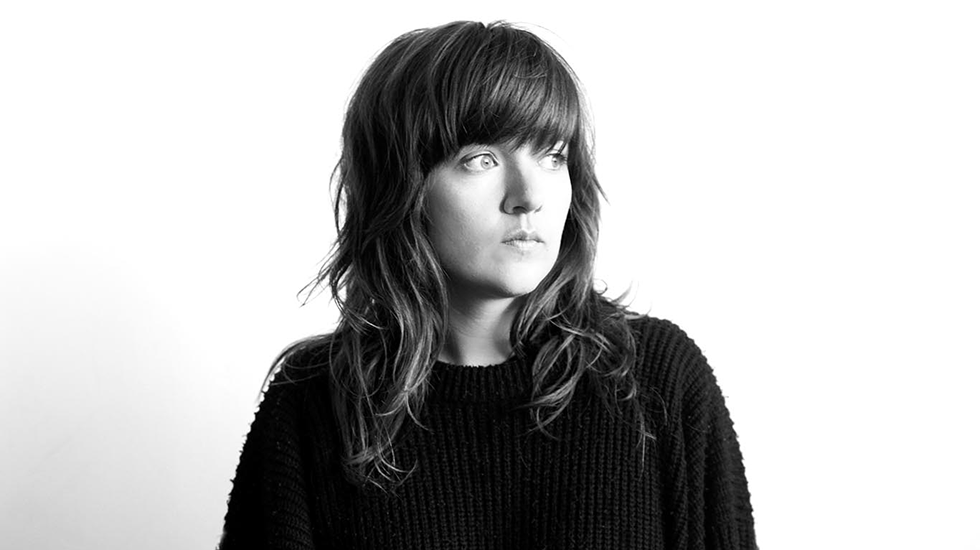 Barnett kicked over some stone that turned her thoughts inward for her sophomore LP. (If I had to guess, I would say it's the complexities of touring life and maintaining long-distance relationships. But what do I know?) When she gets outside the lives of the people in her songs, it turns out she found herself. It's the shock of recognition that she transmits to all of us.
On her website, there's an empty text box (and a Spotify widget) where you can actually tell us how you really feel (within 250 characters). Consider this LP and its corresponding theme her outreach program. Chances are we can't take what we've experienced and turn it into a thing of beauty like Barnett did, but we can use Tell Me How You Really Feel as a blueprint, or even a map. Maybe that's the kind of charity Barnett is pointing us toward. Maybe. It's going to take more than a few listens to figure it out.