It's such a pleasure to listen to bands evolve.
The downslope to that statement is that sometimes—though not always—a bands' evolution translates to lack of interest and loss of attentive fans. 
But why? 
It's a hefty question loaded inside a crime I'm guilty of committing. I have and will abandon artists when they fail to deliver on my expectations.  However, I am in the slow minority of listeners who want to hear the audible evolution of a band with longevity. I line up albums in a row, chronologically and get out the maps that pinpoint when and where artists' sounds begin to shift. 
For some, it's easy; for others, it's more slippery. Change typically comes about from a meaningful combination of years of touring, recording,  member changes, fits and starts, and a little bit of divine inspiration. 
Listening to Buffalo-based trio Lemuria I hear all of that and I hear the sounds of a band who have honed their music and their identity down to a razor-sharp edge, especially on their latest LP, Recreational Hate.  
If you start from the band's beginning and draw a line from their early splits, singles, and 7 inch records, all the way to Recreational Hate, what you come across is a band that has clearly devoted their time and energy to the sort of patience and development their music deserves.You'll also hear a clear disregard for trends and styles of the time, and, in their place, a crux of sincerity and dedication. 
While one of their early split LPs with Kind of Like Spitting, the awesomely titled 2006 Your Living Room's All Over Me, bursts forth with the kind of potential energy many bands showcase for their initial unveiling, it also sidesteps the embarrassment of the first-recording/forever-committed-to-tape curse. It still slays almost 15 years later and I still foist it on unsuspecting friends who subsequently have their minds blown wide open.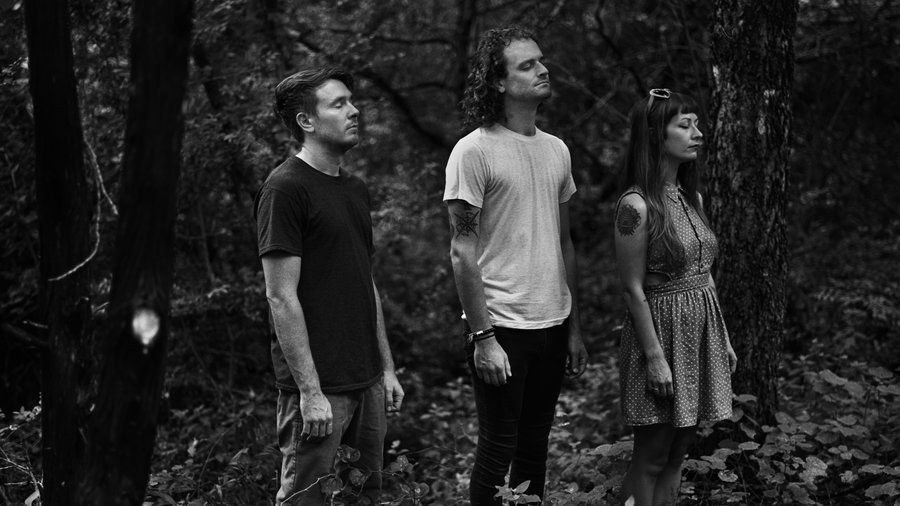 Lemuria have always been comprised of a core duo: Sheena Ozzella on guitars and vocals and Alex Kerns on drums and vocals, and they've had a handful of bass players to round out their roster, most notably Jason Draper, who departed in 2009 to focus on his project Failures' Union. (An equally impressive band in their own right, I should note.) Currently the low-end is supplied by Max Gregor who melts and melds his bass directly into Ozzella and Kerns' blood harmony like a lock into a key. 

Recreational Hate is a different kind of album from the same kind of band, one that has the benefit of hindsight and over a decade's worth of confidence. "I'm not a Stevie / I'm a Christie McVie," Ozzella sings on "Christine Perfect," before hitting a harmonic, two line chorus of, "You make me / a better living person." If being a Christie McVie can do that for her, perhaps we should all change our aspirations. 
The virtue of integrity is palpable all over Recreational Hate. Album opener "Timber Together" begins with the lines, "I'm not saying / it's your fault / this year has been harsh," careful lines that dictate the direction of the album to come: bare, simple, and crammed with devotion. 
Together Lemuria find the power in restraint on Recreational Hate.
The same descriptors go for "Sliver of Change," a lengthier song that trades in the typical power punk drive for a more focused mix of acoustic guitar strums and organ swells. That doesn't mean that Kerns' drums won't wreck the party after a minute or so. But even when that happens, the song never loses its melody. No small feat when the easy way out is to thrash out some power chords, crack the cymbals, and turn up the volume. 
But Lemuria is too smart for that. Together they find the power in restraint on Recreational Hate. Credit the potency of producer and engineer extraordinaire Chris Shaw (Public Enemy, Wilco, Bob Dylan) whose ears might actually be made of gold records. But the lion's share of the credit goes to the band for crafting off-kilter yet irresistible tunes such as "Wanted to Be Yours," "Kicking In," and "Marigold," not to mention the mixtape worthy swoon of "Trembling" and the curtain call gauziness of closer "Best Extra"—a subconsciously self-descriptive track that buoys the spirit of the album even as it shuts it down on a somber note. 
For Lemuria, a band with more longevity than most outfits with half their tenure, shedding some skin and coming into their identity must feel good because it shows on Recreational Hate. Their comfort level in the studio, as songwriters and musicians, is at an all-time high. A letter posted on the band's website after the release of Recreational Hate stated, "These songs represent our next step forward. It has been a wild adventure for us to arrive to this moment of releasing the album. Thank you for traveling with us." 
The album, it seems, is a personal milestone for all parties involved. But even if it weren't, it would still tower above us on its sturdy foundation, poised with enough confidence and skill to make Lemuria a band with many more miles left to go. And as long as they'll have me, I'll take that journey beside them, anywhere they want to go.