Come to The Avalanche with your heart stitched firmly on your sleeve.
If your heart, too, is heavy, you'll find companionship and solace in the nine new tracks from Owen, Mike Kinsella's long-running solo project. Exposed emotions, raw nerves, and a delicate fraying of relationships are nothing new to Kinsella; he's been addressing them in song since the early '90s. As a singer/songwriter in some of the most important and popular emo bands of the last 30 years (Joan of Arc, Cap 'n' Jazz, American Football), Kinsella tapped the vein of sparse, sad songs many years ago and never looked back. He routinely returns to the well for another batch, most recently on American Football's superb 2019 album, III, but here, on Owen's tenth record, The Avalance, he digs deep enough to do lasting damage—in order to provide something that sounds like catharsis.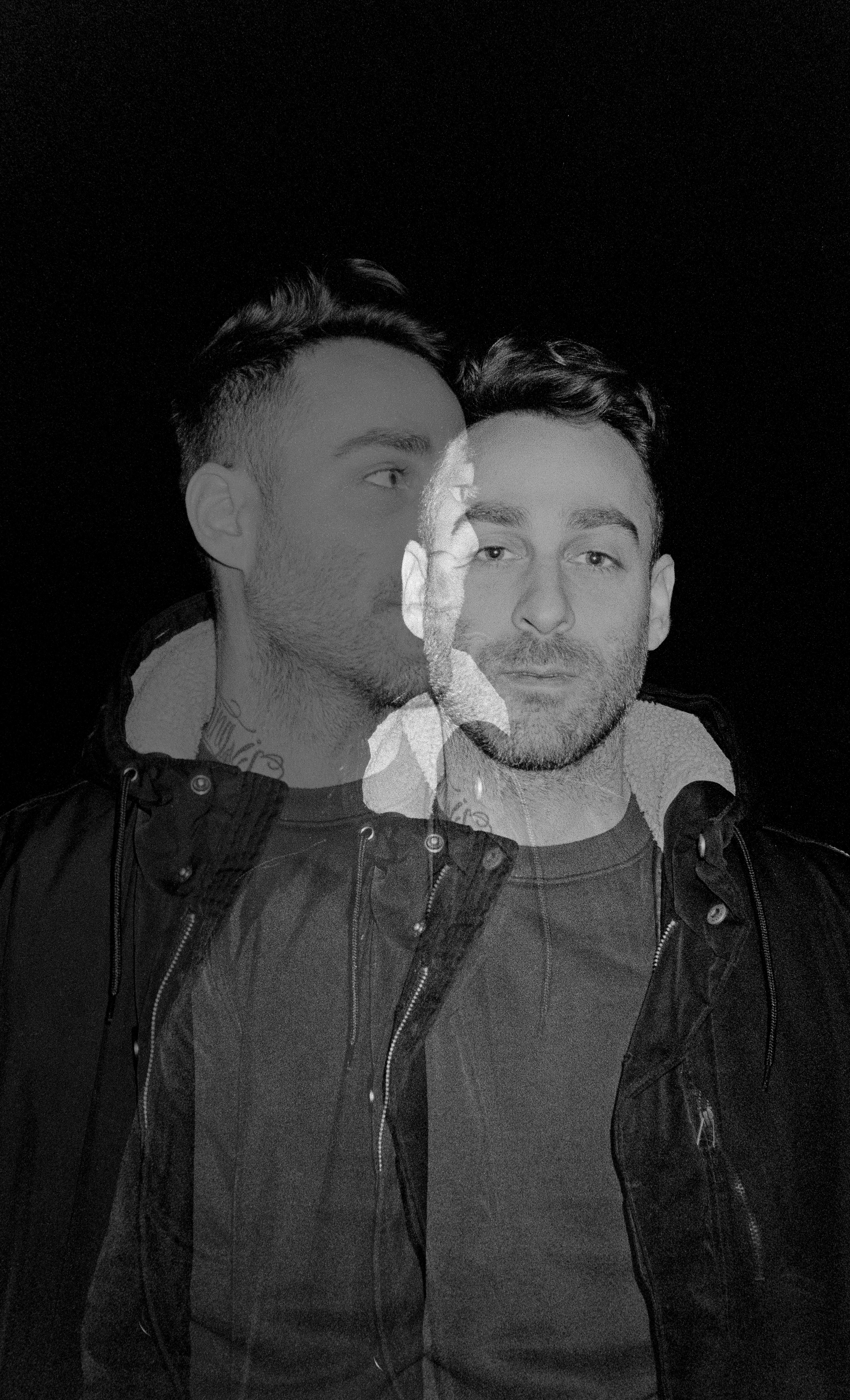 As woeful and melancholic as Owen's songs can be, they transcend that too-often used, lazy descriptor: sad songs. Sad indeed, but there's always more to the story. The Avalanche is 45 minutes of gorgeously rendered pain, self-defeatism, lost ways, broken love, and separation anxiety. It's the most potent and inviting album in Owen's discography, and also one of Kinsella's best. Credit most of that to Kinsella's ability to maneuver the acoustic guitar around open tunings and mournful chords to match the mood and lyrical insights of his songs. But Kinsella has a sharp team behind him on The Avalanche in producer Sean Carey (S. Carey) and engineer Zach Hanson.
Recorded in the snow-covered terrain of Hive Studio in Eau Claire, Wisconsin, Kinsella's normally sparse recordings are amplified ever so slightly by the addition of pedal steel, strings, and occasionally subtle electronic sounds. Bon Iver's For Emma, Forever Ago, is an aesthetically similar touchpoint for the record—the remote recording location, the snowy woods, the mournful acoustic music all ring true—but The Avalanche is more fully realized than For Emma. It's an album that expands and contracts sonically, bringing you immediately close to its core.
For Kinsella, consistency—an exceedingly rare and difficult trait to attain, especially among indie musicians—comes easily.
The Avalanche doesn't waste any time unfolding. First single, "A New Muse" would fit nicely on any American Football release, but, thankfully, Kinsella saved it to open the record. "Dear Lord / let me be anything / but a boy or in love / it's a double-edged word / both sides will cut you clean," he sings, establishing themes he returns to throughout the record. "Love will break your heart" isn't a new suggestion, per se, but in his songs, Kinsella suggests that it's not because we can't sustain love; rather that years of emotional damage, selfishness, and stasis are often our invisible culprits. "Been comfortably cursed / almost blessed to sleep," he intones. Isn't that just like us?, Kinsella seems to suggest. We've got it so well off, we're practically bored with our blessings. Again and again that lyric scratches like a thorn across my thin skin.
"Dead for Days" uses pedal steel, strings, and music box chimes to elevate to a crescendo. As it rises upward, pushing down on a devastating conclusion, Kinsella staple-guns your heart to the floor again with a single line: "I'm riding a fine line / an accidental overdose or a suicide / tell my Mom she was right all along." Kinsella delivers these lyrics patiently, earnestly, with a touch of sly humor in his delivery. (Thank goodness for Kinsella's dry wit, too; otherwise The Avalanche would be buried in misery.) But, for most of the songs, his words float heavily and sincerely behind his quiet acoustic guitar strums. "On With the Show" is an upbeat ode to forging ahead as the days sand us down, while "Wanting and Willing" slows the tempo down to a crawl to evoke a creeping malaise that accelerates only slightly with a full band tempo of bass, drums, piano, and a horn-filled conclusion.
As on American Football's latest, Kinsella gets a boost from a female vocalist in KC Dalager from Now Now. Dalager appears on "Mom and Dead" and album closer, "I Go, Ego." When Kinsella's words and music are contrasted with the lightness of Dalager's contributions, she eases the heaviness that occasionally threatens to overwhelm the record. Her voice buoys a few particularly dark songs, boosts the mood, ever so slightly, and keeps the record from sounding monochromatic.
"How long can we exist / between what we say / and what we mean / wanting and willing are two different things," Kinsella sings on "Wanting and Willing." Along with "The Contours" and "I Should've Known," this trio of songs cuts the deepest and burns the slowest. They're not as immediately accessible or upbeat as "On With the Show" and "A New Muse," pre-released singles from the record, but the middle songs linger in a haze keeping the album grounded in some of Kinsella's most emotionally expressive work.
The Avalanche is so consistently captivating that it's difficult to recognize on first listen how well it flows from beginning to end. But for Kinsella, consistency—an exceedingly rare and difficult trait to attain, especially among indie musicians—comes easily. It's borne of resiliency, vulnerability, and expressive songwriting. The Avalanche is another gem in Kinsella's already-impressive discography.