Richard Buckner looks as haggard as his songs often sound.
In photographs he seems to be permanently scowling, and in person he's a towering, grizzled man who wouldn't be out of place in a professional wrestling ring. With black hair and a bulky frame, he cuts an intimidating figure. In interviews, however, he's humble, funny, smart and thoughtful. On his records, Richard Buckner has always been able to make use of that deep and knotted baritone and gruff image to ably serve his songs. But, more often than not, he's reluctant to fill out tracks with excess vocals, even if it leaves the listener hanging on the edge of a cliff, waiting for that one, final moment of resolution.
Buckner began toying with the idea of getting out of the songs' way on 1998's incredible LP, Since. After two singer-songwriter/Americana LPs, 1994's Bloomed and 1997's major label (MCA Records) backed Devotion + Doubt, he waited less than a year to release Since, a sixteen-song LP with plenty of musical cred to put him in league with Son Volt or Drive-By Truckers, or even a tier below Americana heroes like Jim Lauderdale, Steve Earle, and Buddy and Julie Miller. At least that was the plan. After Since didn't move enough units he was unceremoniously dropped from MCA, despite a swath of critical acclaim.
But, like Stephen Colbert rightly observed, "You can't eat critical acclaim."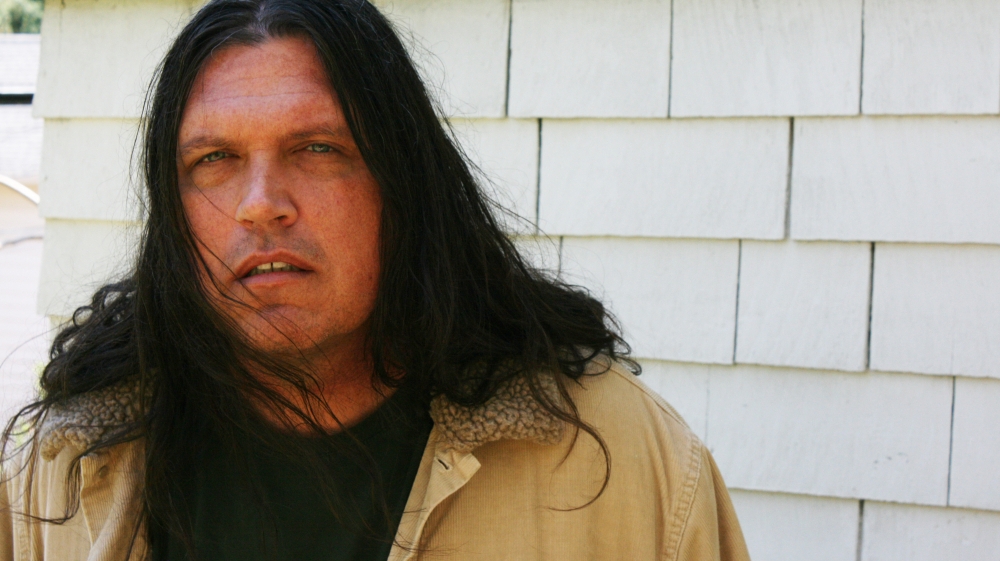 Since isn't a lengthy listen, per se, but it feels like one. Although the songs barely break the three-minute mark, there are enough musical ideas packed into the runtime that, even after multiple listens, you'll miss a few gems. Repeated listens are a must. Buckner's songwriting is dense and occasionally disjointed, and tracks like "Faithful Shooter," "Coursed," and "Brief and Boundless," suggest that Bucker isn't comfortable wrapping up his tunes in neat little bows. The songs don't stop as much as careen into oncoming traffic. And there's barely enough time to catch your breath before the next track is queued up and running.
After being dropped by MCA, in 2000 Buckner released The Hill, a song-cycled based upon Edgar Lee Masters' Spoon River Anthology. Masters' collection of poems attempts to tell the lives—and untimely deaths—of residents from the fictional town of Spoon River. Rather than copy the poets' words completely, Buckner borrowed a few pieces here and there and gave characters their own tracks, primarily filled with guitar buzzes, occasional chords, and dread that goes on for miles. There's no skipping songs on The Hill; once it begins, you're stuck with the grim tales of the Spoon River inhabitants. Either you stop it early or you sit for the whole show. (The Hill was reissued on CD by Merge Records in 2015 for the 100th anniversary of Masters' work. I believe the tracks are split up so that they may be skipped, but I haven't confirmed this. They are definitely broken out on streaming platforms such as Spotify and Apple Music.)
The Hill is something akin to a lost gem from that year and, if nothing else, it posed big questions that I don't think we were ready to answer. (At least until Radiohead's Kid A posed similarly esoteric questions.) Questions like, How do listening habits shape our appreciation of music? Can format be considered outside of song structures? How on earth could Buckner pull these songs off live?
Almost 20 years later, The Hill still sits alone with the same brooding queries, unanswered and unopened as a tomb. As for the "live show" question, Bucker solved that problem easily: he, essentially, stopped taking breaks between songs and just let the show roll on without a breath or a pause. Having seen him a few times live during this period, I can attest that it was...rough going at first. Most of us in the audience were more than a little confused about how to respond. Do we clap now? Will he ever look up from his loop pedal? Is the show over?
To be ridiculously blunt, Buckner sounds like he was at his own impasse when he recorded his next LP, Impasse. The record doesn't so much start as flip into the 'on' position. Mid-strum, Buckner drops us in and with only a few additional instrumental flourishes aside from his steady guitar. Quietly, he asks, "You finally laced the trouble down / But which of us goes under? / The drive or the dragline?" And then, with that question still hanging in the air, a deep guitar tone crops up behind an ominous proclamation: "Born into giving it up / and closing down when it's done."
For certain tracks on Impasse, Buckner discovered a new, darker-toned instrument, the baritone guitar. Similar to a regular guitar but longer in scale for a deeper, lower pitch (think of the iconic spaghetti Western themes as an example), the instrument brought forth something a little deeper, a little more harrowed in his voice and his songwriting than a traditional acoustic guitar presented. His voice can dominate a track as it does on the slow-drip "I Know What I Knew," and "Dusty from the Talk," but for other tracks like the standout, "(Loaded @ the wrong door," and the easy beat of "Count Me In On This One!," his voice rides along the instruments in near-perfect symmetry.
Darkness is newly discovered, but omnipresent in Buckner's catalog.
In the same way that Michael Stipe quipped that R.E.M's early lyrics were usually just perfunctory (i.e., they played the same role as a bassline or a hi-hat beat), Buckner's lyrics are gloriously stream-of-consciousness and poetic in their stutter-step phrasing. Listening to them now, you get the sense that he owes more to modern poets like e.e. cummings and Anne Sexton than Townes Van Zandt. Perhaps Impasse was a spill of leftover snippets and ramblings from The Hill, perhaps not. It sure doesn't sound like anything Buckner has done up until this point. "I've fallen back so far / I'll just begin again," he sings fluidly on "Count Me In On This One!" Elsewhere, on "(A Year Ahead)…and a Light" he's left to wonder, "But has it ever been darker than today?"
To answer his own question about darkness: yes and no. Darkness is newly discovered, but omnipresent in Buckner's catalog. Impasse, with its clipped song titles that are culled from the opening lines of the songs they adhere to, is a surprisingly bright album in comparison to the rest of Buckner catalog. Later albums such as Dents and Shells and Our Blood, as well as his collaboration with Jon Langford of The Mekons, Sir Dark Invader vs. The Fanglord, are darker in substance, tone, and observations. Darker in lyrics, as well. But those albums don't sound like a document of personal turmoil in the same way Impasse does. Impasse is the sound of Richard Buckner climbing up and over the hill and seeing more hills to climb. But it's also the sound of a prime songwriter finding his footing again after a heavy fall.

Buckner never shied away from taking a simple formula — one man + one guitar + hand-sketched songs — and dissecting it for examination. There are better songwriters, but not too many, nowadays. And there certainly aren't many song explorers and creators that can beat Richard Buckner at his craft. Impasse is the sound of a confident musician losing all expectations in realtime. And it still sounds full of life even 18 years later.